Today is a great day to be a Nintendo fan. With the Nintendo Switch being officially revealed, gamers have every reason to be excited. Among the games shown off in the reveal trailer was The Legend Of Zelda Breath Of The Wild. It was one of the first featured games. It looked noticeably better. The colors looked sharper and the game ran much smoother.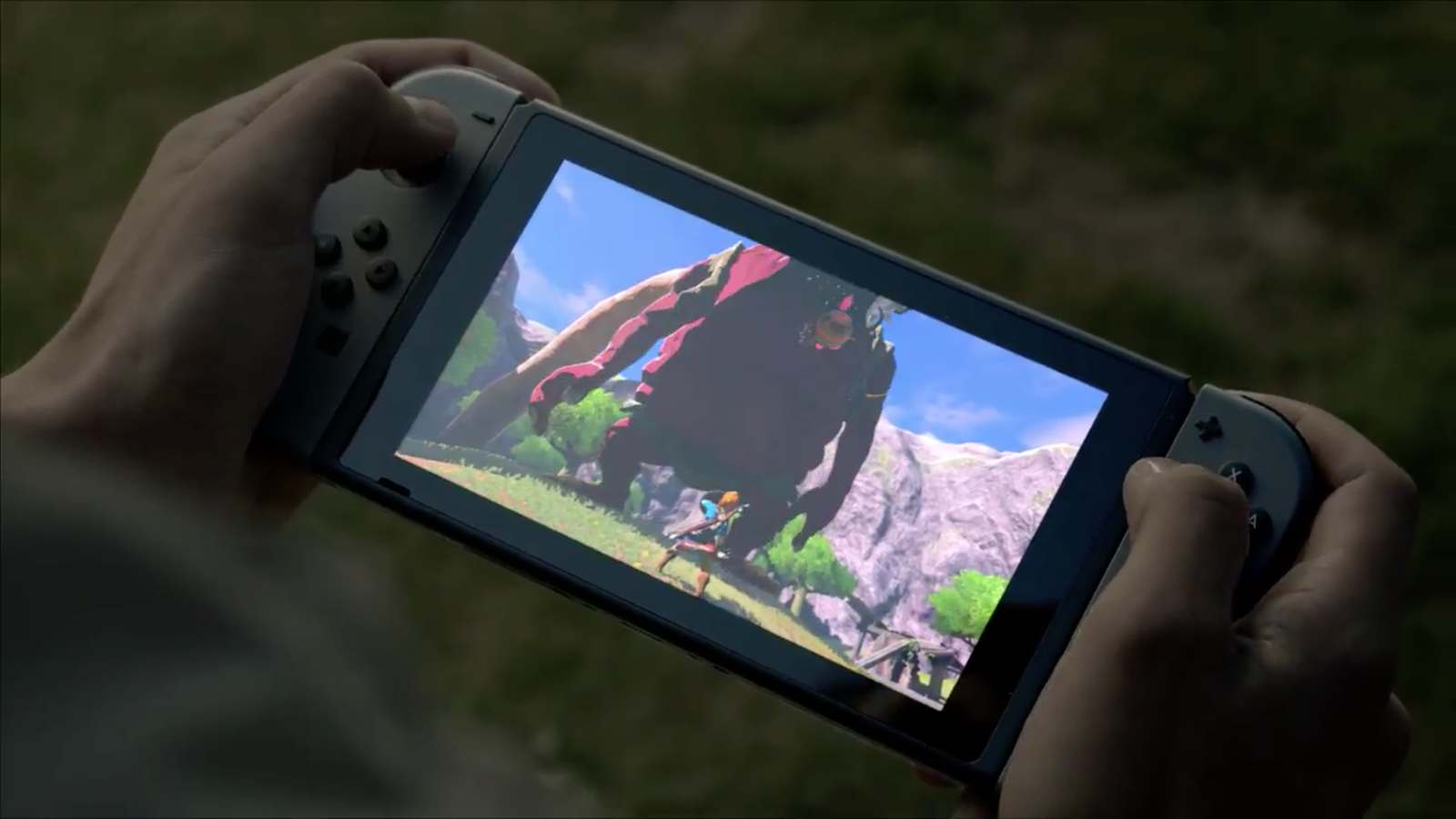 The Legend Of Zelda Breath Of The Wild on the Nintendo Switch has a lot of benefits
Cartridges impact the game positively. There will be shorter loading times, increased game performance and no likely installs. However, the big thing we want to talk about is the new boss fight that was shown off in the Nintendo Switch trailer. It was never seen before. The creature appears to be a giant Moblin with its slumber rudely interrupted by an explosive arrow.
Obviously, the enemy is huge but it is unknown whether he is a boss or just an NPC. If he is a boss then there's a good chance that it could be climbed just like in Shadow of The Colossus. It's safe to say we'll have to climb this big hunk, in order to take it down, if it is a boss.
We barely got to see 10 seconds of The Legend Of Zelda Breath Of The Wild footage in the Nintendo Switch trailer.So, when are we going to see something else again? We're assuming to hear more in the Investor's Meeting on October 26.Maybe we'll get a date for the Nintendo Switch event.
Regardless, it was a fantastic day for Nintendo. We cannot wait to hear more from them regarding Nintendo Switch or their upcoming games. Stay tuned to MobiPicker for more news and updates about the Legend of Zelda Breath of The Wild and other Nintendo games. Do you like Pokemon? Then, you'll love to hear what the recent leak revealed about the upcoming game.