You are reading this article proves you are a big fan of The Grand Tour and might already be knowing a lot about it. But if you are not aware, do not worry at all, we will tell you everything including what is the Grand Tour, how to watch Grand Tour, and when the Grand Tour is starting.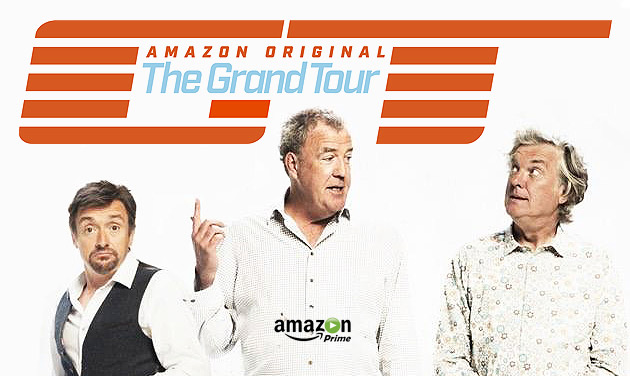 What is The Grand Tour?
A joint initiative by Clarkson, Richard, and James, Grand Tour is a motor television series that is represented by Amazon Video and produced by Andy Wilman. The show is an answer to BBC series, Top Gear which the three creators left. Grand Tour is supposed to start from November 2016 and will be shot from the United Kingdom. The show is a very expensive deal and will be produced by  Amazon Studios and W. Chump & Sons, and distribution will be handled by Amazon Studios.
When will The Grand Tour start?
November 18, 2016, is the sure date of launch for Grand Tour and the first studio recording of the show is scheduled to take place in Johannesburg, South Africa on July 17, 2016. The show is a weekly deal and will be telecasted on every Friday. The outlandish creators have signed up a 36 episode deal with Amazon.
How to watch The Grand Tour?
Grand Tour is a make of Amazon so to watch it, viewers will have to say goodbye to piracy and become an Amazon Prime Member. Well, a paid service brings with itself a lot of benefits such as unlimited storage for Prime photos, unlimited music with Prime music and a lot more which you can check here.
As a mark of advice, you can sign up a free 30-day trial and inspect the show or services, and afterward take up a subscription. Amazon prime is a lot cheaper than Netflix, as it costs $99.56 annually and 8.29$ per month. So you can say bye to Netflix. You can sign up for 30-day free trial and enjoy the instant access to more than 40,000 movies and TV episodes. If you do not like the Amazon Prime services, you can cancel the free trial anytime.
So enjoy the Grand Tour Show and we shall also keep updating this space for more updates. Stay