What happens when Tom Clancy's The Division collides with Tom Clancy's Rainbow Six Siege? Well, we probably get two Tom Clancy's Tom Clancy's, but we also get a rather sick outfit for The Division. You can even get it for free this weekend, if you follow the instructions below, that is.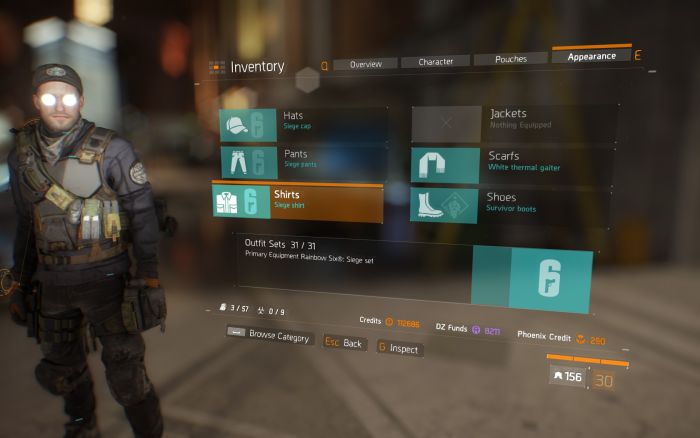 So you're probably wondering why I'm stressing "this weekend". The reason is, there is a free Rainbow Six Siege weekend running over on the PC and this outfit is tied to it. The free weekend will be running from April 15th to April 18th, ending on Sunday at 1 PM PDT. You have until then to snag the outfit for your Division character.
First, download the Uplay app on PC, which can be found over here. Once it's installed, run it and log in (using the same credentials as you would on your consoles, if you're playing The Division there), then click on the option to add Rainbow Six Siege to your library. As you already know, it's free, so that shouldn't be a problem. You do not have to start the download (but actually, why not?).
Next, head over to the Uplay Store, which you can access via The Division's options menu. Head over to the Free Downloads section, and you should see this outfit available there. Then, go The Division's rewards vendor to grab your free hat, vest and pants. Next, take screenshots, and show us how the outfit looks on your operative in the comments below!