The Bachelorette Season 13 Week 2 will witness lots of adventure on group dates and an honest conversation. A sneak-peek from the episode reveals Rachel having one on one dialogue with Dean Unglert.
Dean delivered a bold line for Rachel at the After The Final Rose special. He says, "Once you go black you never go back," reported Life and Style Magazine. In The Bachelorette Season 13 Week 2, Dean will face Rachel and they both will talk about it, reveals the sneak peek.
The clip shows Rachel appreciates the bold move of Dean. She is seen saying that she loves guys who are confident. They have a healthy conversation. But Dean cannot make the best of this opportunity and fails to get a kiss.
He says in the clip that he did not want to kiss her if she was not feeling the same. It remains to be seen what is more coming up for Dean, a startup recruiter, in this reality show, as he seems to make an impression on Rachel.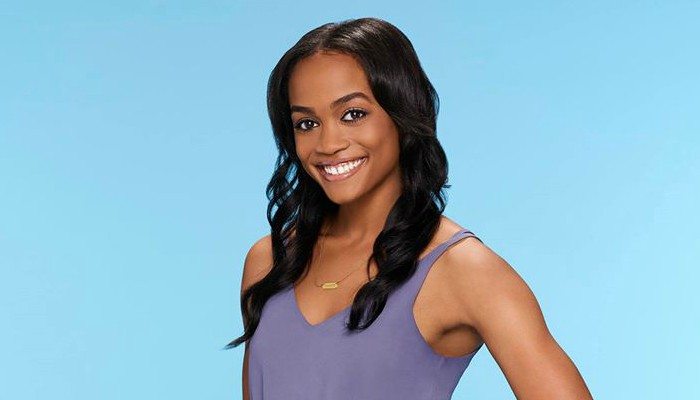 The Bachelorette Season 13 Week 2 Synopsis
The official synopsis of next episode of The Bachelorette reveals that audience will witness a celebrity couple in the show. Ashton Kutcher and Mila Kunis will join the judges on the first group date. They will judge the performance of eight suitors for "husband material obstacle course."
Sneak Peek No. Two Shows Competitive Basketball Game
The second sneak-peek of Episode 2 shows a competitive Basketball game played between the suitors. It appears that Rachel loves to play Basketball. This match might be a test for the suitors to prove their competitive skills.
Sneak Peek No. Three Has Rachel And Suitors Playing Football
The third sneak-peek of Episode 2 has Rachel and the suitors playing a light game of football. The sneak peek begins with Rachel standing near the barbecue. She asks the suitors to have the food. And soon starts playing with them.
Watch the sneak peeks here: