The Bachelorette Rachel Lindsay of Season 13 appears to be falling for suitor Bryan Abasolo. The latter has confessed his love for Rachel in the latest episode 5. But is Rachel falling for Bryan too? Read some of the hints that Rachel has dropped so far showing how much she loves Abasolo.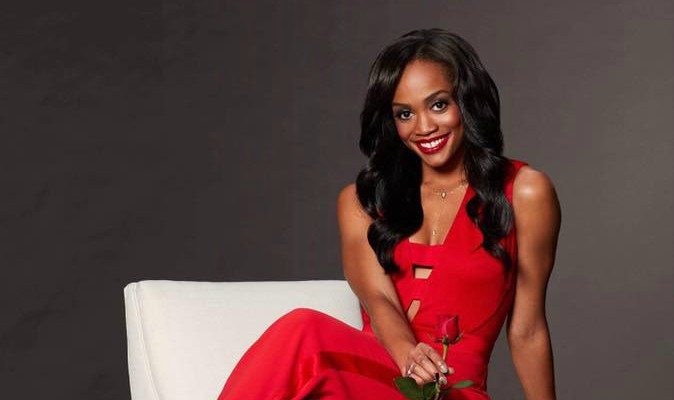 Hint 1-When Bryan Stepped Out of Limo in Premiere Episode
When Bryan Abasolo stepped out of the limo and introduced himself to Rachel, she appeared quite happy to meet him. Then Bryan spoke in Spanish and there was an attraction between the two quite visible in their conversation.
As they continued to talk, Bryan called himself "A trouble" and Rachel did not mind having this "trouble." The same night Bryan won the first impression rose and he even told Rachel that he is in the show with a modest purpose to win her heart and not to fool around. Rachel has later said that she was smitten with Bryan when he grabbed her in his arms and they kissed. She even says that she had decided not to kiss on the first night but then perhaps she could not resist to a kiss from Bryan.
 Hint 2- Rachel Confessed To Bryan Her Fears
In The Bachelorette Season 13 Episode 4, Rachel confesses her fear. She says to Bryan that he is so charming that it scares her. "It is scaring me because it is too good to be true," she says to which Bryan adds, "This is a fairytale." Will this fairytale love story be complete by the finale of Season 13?
Hint 3- Rachel Kissed Away Her Fear On Sky Jump Date
Rachel was very scared that of Sky Jumping. But Bryan gathered her confidence and they both went down together. When they were hanging in between they even kissed each other. Rachel was comfortable while kissing Bryan in this daredevil act. She appeared more relaxed and happy with Bryan.
Nonetheless, this is just a speculation and nothing is officially revealed yet. The Bachelorette Season 13 airs every Monday on ABC Network.