The Bachelor star Nick Viall who is engaged to Vanessa Grimaldi in the finale of The Bachelor Season 21 has been rumored to have called it quits. But a new report reveals this rumor is not true. The couple is still together. Read to know more.
Nick Viall by the end of Season 21 of the reality dating show, The Bachelor decided to dump Raven Gates over Vanessa Grimaldi. The couple got engaged and has been living happily until reports of their alleged split started circulating over the internet.
According to In Touch Weekly, the couple attended their friend's wedding in Mexico and an eyewitness noticed they "looked miserable" on the flight back home. The report further adds that an insider has revealed to them that Vanessa before even the finale aired was having serious regrets about her relationship after watching the way Nick behaved in the reality show.
The insider also reveals, "Not only was she hurt by what she [saw], but she was so embarrassed by his behavior," it continues, "Nick is already very sweet and loving toward her in private, but [she saw] how much of a playboy he is, thanks to the show," reported the aforementioned source.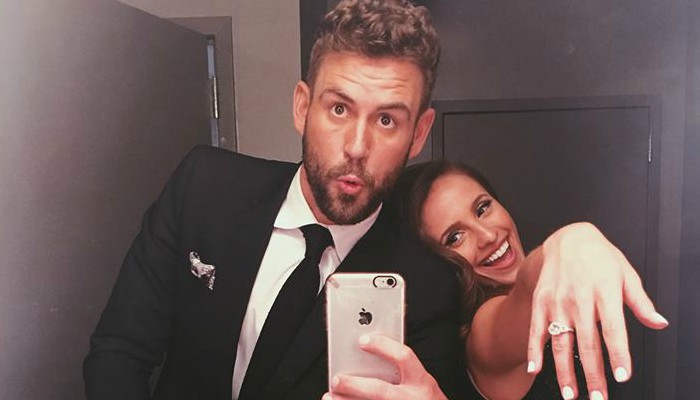 But a new report reveals that this rumor in not true. Entertainment Tonight has learned that the Bachelor couple is "still very much together," despite reports of they being on the verge of a split.
The website further adds a source reveals to them that, "There are ups and downs with every relationship." It further reveals that they both are moving into a new place in downtown Los Angeles together this week.
Hence fans need not worry about the relationship of Nick Viall and Vanessa Grimaldi as they are still very much in love with each other.