The Amazing Race Season 29 finale will reveal the winners. After the penultimate episode, only three teams have managed to reach the finals. They are London and Logan (Team LoLo), Joey and Tara (Team Mom and Dad) and Brooke and Scott (Team Brooke and Scott).
As the finale date draws closer speculations are rife who will win the Season 29? All three teams have so far performed well. But only one lucky team will win the grand prize of $1 million in the Season 29 finale. The Internet is buzzing with the possibility of Team LoLo to win. Read to know more.
Who Is In Team LoLo?
Logan Bauer (27) and London Kaye (27) is the disciplined team of The Amazing Race Season 29. They both are called Team LoLo. Logan's biography on CBS official website reveals that finishing the race is his biggest goal. This is because, "…it means I'll have made it around the world in my first venture outside of the U.S., and I hope to make lifelong friends along the way!" he explains.
London feels that from this race she hopes to accomplish, "a greater understanding of people around the world," as per aforementioned source.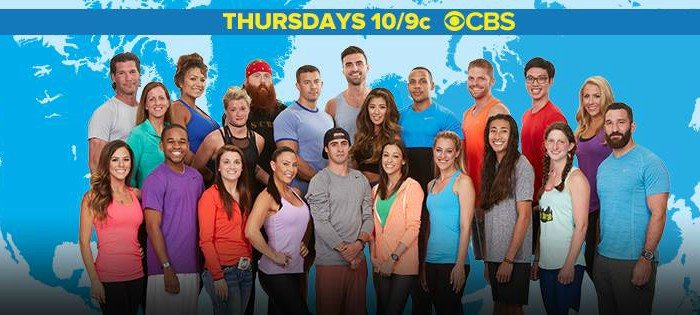 Why Might Team LoLo Win Season 29?
Team LoLo are supportive of each other and have the positive attitude, communicate well, reported Buddy TV. The website also adds, in the penultimate episode they finished second place. But before that, they have finished in the middle or bottom section of the pack. They are always seen cheerful and hence might win The Amazing Race Season 29 finale.
Another reason why Team LoLo might win is due to the pattern of the previous winners. Most of the previous seasons of this show have seen that teams that have never won a leg before making it to the final episode, pull off an impressive finish in the end, reported IBTimes. Team LoLo is also having the above-defined condition. Hence there is a possibility that they might win.
Where Is The Finale?
The Amazing Race Season 29 finale is set to air on June 1, 2017, on CBS Network from 10 PM. It will take place in Chicago.
Watch the finale preview here:
Attention:
Governments and ISPs around the World monitors their users' online activities. Reclaim your freedom with
ExpressVPN
and browse the internet with confidence.