Endless running games have been a massive hit in case of Android mobile gaming, and games like Subway Surfer and Temple Run make you agree to it. Temple Run was the game that ushered a new genre of endless running games, and as expected, Temple Run 2 was soon released. Temple Run 2 APK has been downloaded millions of times, and the jumping and running and sliding fun that it provides keeps players hooked to their phones.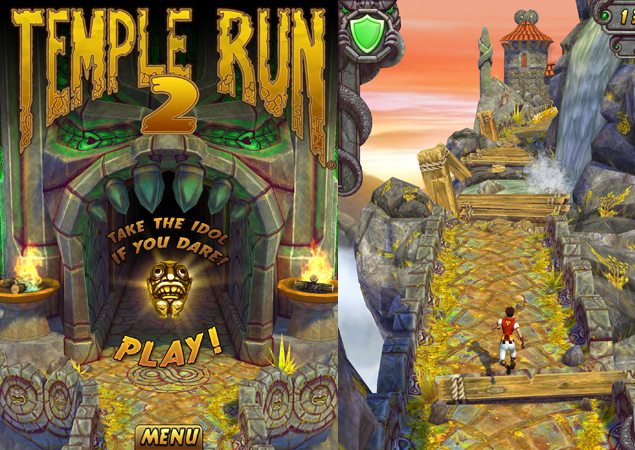 With beautiful graphics and amazing surroundings, Temple Run 2 is loved by all. Just a couple of days ago, the game got a new update that brings in a lot of new features to it. Here's the new changelog for Temple Run 2 APK version 1.2.1 as given in the Play Store:
– New runners! Freya Coldheart and Sigur Frostbeard

– Five new artifacts! Do they contain clues about how you can protect yourself against the Demon Monkeys?

Two new runners have just been discovered in Frozen Shadows. You can now play as Freya Coldheart and Sigur Frostbeard, who come from the land of Kaldr. Kaldr is a chilly and desolate world, so Freya and Sigur feel right at home in Frozen Shadows.

– "A Frozen Guy" achievement is now working properly

– Minor fixes
Temple Run 2 1.2.1 APK download file weighs 49.4MB and works on all devices running Android 2.3 or later. You can download Temple Run 2 APK (v1.2.1) free from apk4fun.com.