Teen Wolf actor, Dylan O'Brien who is majorly known for Maze Runner is at present enjoying his life to the fullest. His stint in the Maze Runner series has earned him a considerable amount of fame further giving him an appreciable space in Hollywood. The actor who came into the eyes of directors after his work in Teen Wolf is at present back with his actor girlfriend, Britt Robertson. Both the actors met on the set of Maze Runner and since then has become inseparable.
Britt Robertson has been the ideal girlfriend since the time Dylan hurt himself on the sets of Maze runner 3. She supported him at a critical time of Dylan's life which makes her perfect for him in every way, according to Celebeat. More, Robertson went to Cape Town in order to support his boyfriend, Dylan who is at present shooting for his upcoming movie, The Death Cure.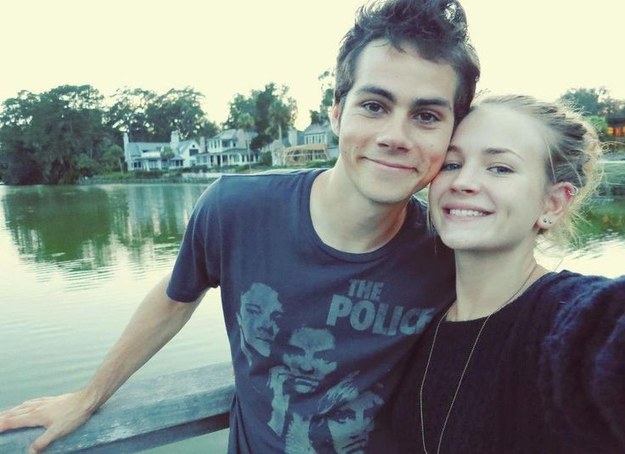 Apart from the movie, "The Death Cure", Brien is at present working on several other projects as well which includes "American Assassin" as well. According to Vulture, Brien is playing the role of Mitch Rapp who is a CIA black-ops recruit and seeks revenge from terrorists, who have apparently killed his girlfriend on the show. More, Brien's character on the show is on an agenda to stop terrorists from executing notorious crimes. The show is all set to premiere on 15, September 2017. 
Both the actors, Brien and Robertson has faced criticism for their relationship but they continue to go strong. Well, haters gonna hate. Stay tuned with us for more updates as we shall be updating this space soon. Keep up!