Laptabs (tablet+laptop) are the current trend in the notebook industry and have become extremely popular in the last couple years. Some call it a transformer tablet, while others call it hybrid. But the main concern about these convertible tablets-cum-notebooks is their hefty price tag, which is the reason why conventional laptops are still preferred over these laptabs. Well, not anymore.
The Teclast Tbook series brings serious tablet performance combined with the ease and functionality of a laptop. Designed for the budget conscious, the Teclast Tbook tablet and ultrabook devices cost less than $300 and offer great specs. There's a deal going on at GearBest, and these devices are being offered at great prices.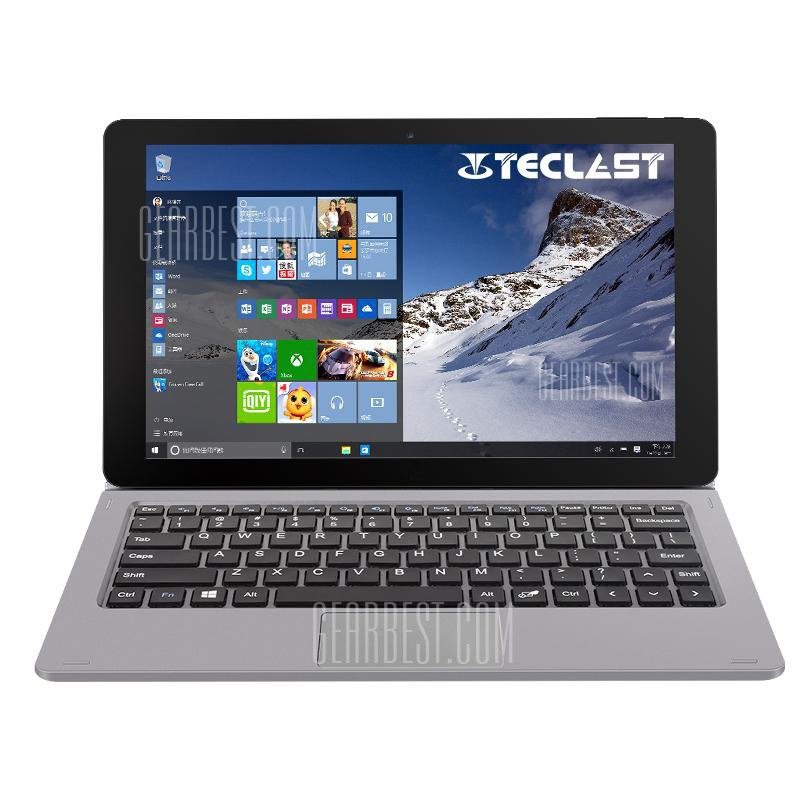 The first one is the Teclast Tbook 11, which is a 2-in-1 tablet PC that can be converted into an ultrabook. The tablet runs Android 5.1 Lollipop OS or Microsoft Windows 10 out-of-the-box and is powered by a 64-bit quad-core Intel Cherry Trail Z8300 processor and delivers great performance. The 10.6-inch FullHD IPS touchscreen display provides vivid output and ultra-sharp touch response. There's 4GB of RAM, 64GB of eMMC storage, expandable up to 128GB.
The tablet also gets an HDMI port and 2MP rear and front cameras. The tablet costs around $184.99. The Teclast Tbook 11 does come with a keyboard, but thankfully, the company also offers a keyboard attachment that costs $38.77.
Next up is the Teclast Tbook 16, which again is a 2-in-1 convertible tablet PC. It costs $277.05. This one gets all the same features as the Tbook 11, except that the Tbook 16 sports an 11.6-inch screen and also offers USB 3.0 connectivity.
All these Teclast Tbook products are being sold on GearBest. And honestly speaking, if you are on a tight budget and want to get a tablet that looks good and performs great, then you should get this one.