A few days ago, the newly elected US President, Donald, Trump, fulfilled another of his campaign promises and signed an order forbidding immigrants to enter the US as well as placing a temporary ban on entering the US for citizens of seven Muslim countries.
The move was condemned by many individuals and organizations, with a majority of tech giants also condemning the order. After tech companies agreed to criticize the move, they have to decide whether they should join and come out with coordinated actions that could have a greater echo in Washington, according to anonymous Silicon Valley sources.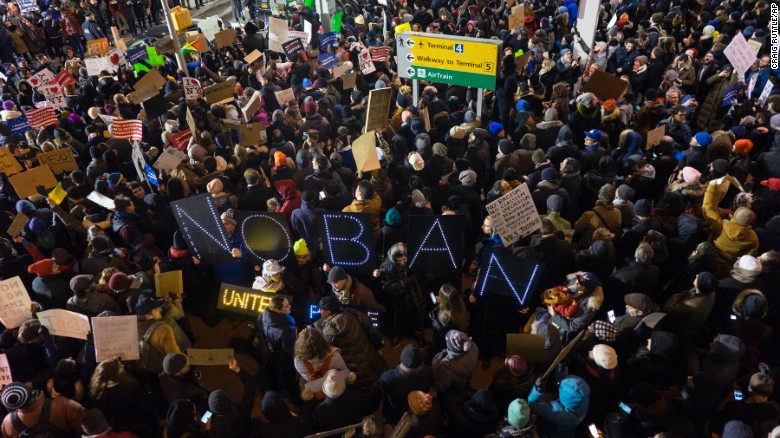 At the moment, it seems Silicon Valley executives haven't reached a consent because there is a lot to be lost if their actions are meet with a sharp answer from the White House.
"Right now, everyone is facing different levels of conflict between what they know would be right, to stand up for American values, versus what they might have to lose," Ali Partovi, an businessperson and early investor in Airbnb, Uber, Dropbox and Facebook, said in an interview with The Washington Post. "Leaders of tech companies have been talking for a year about when to take a stand or draw the line, and I think last week was sort of an awakening that the time is now."
Although tech leaders were clearly against Trump during the presidential campaign, lots of them, including Tim Cook, Satya Nadela, and Elon Musk, met with Trump after he won elections in order to discuss the potential benefits the new administration could offer the companies.
But, as soon as Donald Trump signed the immigration order, tech giants decided to denounce it, with Microsoft's CEO Sundar Pichai posting that it was "painful to see the personal cost of this executive order on our colleagues."
Commenting on the meetings with Trump in trump Tower, Sam Altman, president of the Silicon Valley startup incubator Y Combinator, said that "Any fairly elected president deserves an open-mind. But clearly, something has happened here that people feel is important and that it is time to stand up and object."
Although many executives protested over the order, with Altman and Sergey Brin, co-founder of Google (who stated that he was not attending as a Google official) attending one of the protests held at San Francisco International Airport. Some Silicon Valley leaders are silent regarding the immigration act. Oracle Corp., Intel, and Amazon.com stay silent.
Tech giants benefit the most from immigration, the tech industry is the biggest user of high-skilled visa program, and them condemning the recent move is expected.
Some companies went further from just posting statements. Airbnb promised to provide an accommodation for all people who ended up stuck after the act came. Lyft donated $1 million to the American Civil Liberties Union, with some companies assisting employees in sorting out visa issues.
Partovi stated that "Discrimination is un-American whether it's done by a Democrat or a Republican. Every smart businessman knows that draconian travel restrictions are bad for business."
Uber was accused of supporting the act after the company announced it will not increase the number of fares at John F. Kennedy International Airport, even though thousands of people are gathered there every day to protest, generating heightened demand for fares.
Hunter Walk, an investor, explained that "I'll leave it to each individual to decide the relationship they want to have with the administration. But I'm seeing a norm move towards ensuring we preserve human rights ahead of short-term business decisions."