One of the major concerns of the Nintendo Switch its battery longevity. However, a battery case has been built exclusively for Nintendo Switch to improve its battery performance and it's called SwitchCharge. It is first ever battery case developed for Nintendo Switch. The idea behind SwitchCharge was conceptualized by InDemand Design, a company based in London.
SwitchCharge is now listed on the crowdfunding website, IndieGoGo so that backers can raise funds for it. InDemand Design has set a fixed goal of raising $80,000. With nearly 1,500 backers at the time of writing, it has raised nearly $139,550. Such is the demand for a battery case for Nintendo Switch.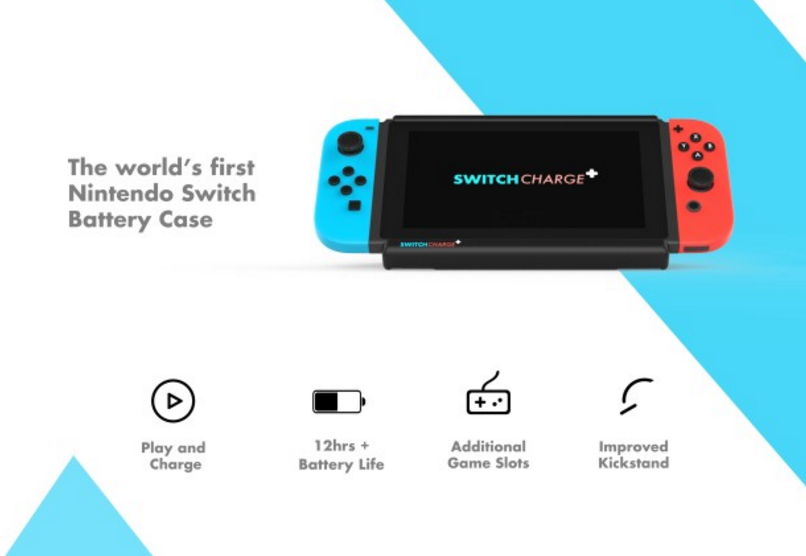 Nintendo Switch has been criticized by users and reviewers for its dismal battery performance. Games that require higher graphics performance tend consume battery life faster. Hence, gamers may not be able to play for longer hours while on-the-go. Hence, InDemand Design has built the SwitchCharge to deal with battery woes of Nintendo Charge. The battery case can an extra battery life of more than 12 hours to the portable game console.
The kickstand of Nintendo Switch has also been criticized a lot. Hence, the SwitchCharge also comes with an improved kickstand. It can be deployed at different angles. Since charging port is present on its right edge, users can enjoy playing games in the tabletop mode while charging the device. Also, the SwitchCharge to comes with 2 slots for additional game cards.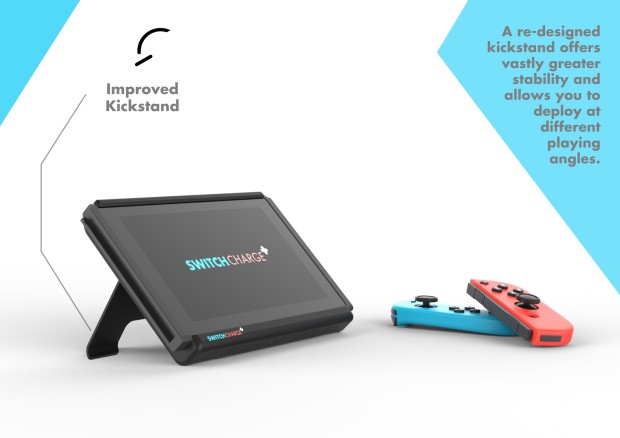 The durable ABS plastic construction of the battery case protects the portable game console from scratches and drops. Its thickness is 0.91 inches and its weight is 390 grams. It can be quickly snapped on to the Nintendo Switch and the small gap between the two devices allows the air to flow freely to prevent overheating. It is equipped with an LED Battery indicator which shows the battery status.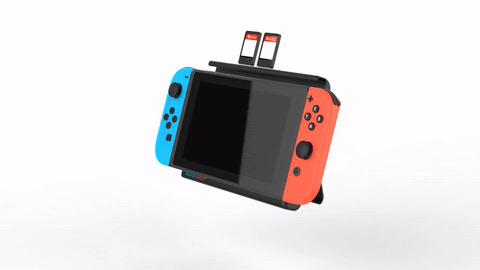 SwitchCharge's USP is its 12,000 mAh mammoth battery. It takes around 3 hours to charge it completely. it also helps in increasing 30 percent brightness on certain games. Here is a list of five games along with their gameplay duration while playing on SwitchCharge:
Zelda Breath of the wild: 10 hours and 40 minutes
1/2 Switch: 12 hours and 55 minutes
Fast RMX: 13 hours and 20 minutes
Snipperclips: 13 hours and 10 minutes
Shovel Knight: 14 hours and 15 minutes
The SwitchCharge will carry a pricing of $85 + additional shipping charges on IndieGoGo. it will be coming with a SwitchCharge power supply. This pricing is 35 percent off its retail price. It will be available by August this year. As of this writing, nearly 500 units out of 1,000 available have been claimed.