Popular typing app, SwiftKey Keyboard, received an update with some fixes and UI optimisation. The update raises it to version number 6.3.6.45 from 6.3.5.65. The latest update is available for free download from mirror hosting sites such as apkmirror.com and APKPolice.com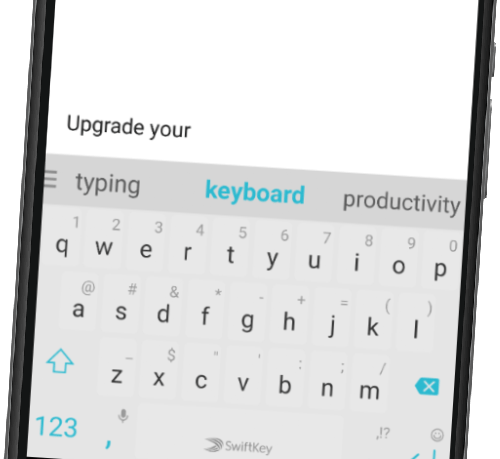 Coming to the update, as said earlier, there are not many improvements apart from a couple of bug fixes causing issues with the smartphones such as Galaxy S7 Edge. The latest update will improve your typing experience on the curved screen of Galaxy S7 Edge.
The official changelog is as follows:
UPDATE: small fixes and improvements to keep Swiftkey working smoothly 🙂
Fixed:
1) Improved typing experience on curved screen of Samsung Galaxy S7 Edge
2) Cancelling Evernote personalization will no longer cause a blank screen
3) The main prediction is no longer hidden by the Hub (when using right-to-left system language)
4) Fixed crash when opening the SwiftKet Store from the Hub
5) Fixed crash when using promo codes
6) Keyboard displays correctly when changing display settings on Android N
The update also has some fixes related to Android N and some crashing issues fix while applying a promo code in the dedicated promo code section. As usually, the update did not hit the Google Play Store yet, if you are the person who won't wait for the update to arrive, you can download and install the Swift Keyboard APK from the mirror sites listed above.