Survivor: Game Changers Season 34 finale is coming closer. The Internet is buzzing with speculations on who will win this season. Out of the final six, Sarah Lacina seems to be a strong contender as Season 34 winner.  Find out why?
Those who have followed Survivor series will remember Lacina has played this game before. She has been part of Survivor Season 28, where she finished 11th and Jury Member.
Her biography on CBS shares her thoughts on how has she changed since the last time on this reality show. To which she replies," I'm not out there to make friends and I'm willing to go against my word."
Part of this attitude of Lacina has been observed in Season 34. Latest was when she ditched her ally Sierra Down Thomas by winning the Legacy Advantage. And secondly when she retrieved the Hidden Advantage and joined an alliance to send Debbie to the Jury, as per aforementioned source.
It was later revealed that Sierra was hurt when she found out that her closest ally had backstabbed her. But through this, it has been made clear that she is here to win and not to make friends.
Another reason why Lacina might win this reality show is because of her skills to network with people. She is a sharp and aware player who knows when and where to connect with the contestants to make her safe from getting voted out.
Some of the ex-contestants of Season 34 are also vying for her victory. For instance, Zeke Smith seems to be in her support. He has said that Lacina is making a power move after power move but nobody is suspecting her.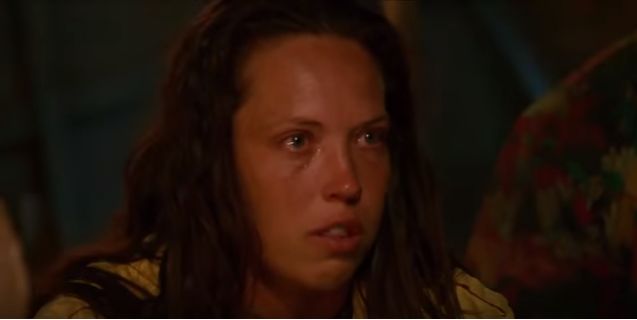 Survivor: Game Changers Season 34 Finale Details
The final episode will see all the six contestants vying for the Top 3 spot. Out of the remaining three, only one will emerge as the winner of Survivor: Game Changers Season 34.
It has been revealed by the aforementioned source that the finale will take place on Wednesday, May 24 at 8/7c. This will be followed by the one-hour live reunion show on CBS and CBS All Access.