Survivor: Game Changers finale has revealed contestant Sarah Lacina as the winner of Season 34. With this victory, Lacina gets a grand prize of US $1,000,000.
This time, during the finale Brad Culpepper won the Immunity challenge both the times. The episode witnessed the elimination of three prime contestants. They are Cirie Fields, Tai Trang and Aubrey Bracco. Hence the three finalists of Survivor: Game Changers Season 34 have been Brad, Sarah, and Troy aka Troyzan Robertson.
Jeff Probst included a twist in the final tribal council. As per the new rule, on the principles of Outwit, Outplay, and Outlast Jeff wanted the contestants to vote in. When the votes were tallied, it was a tough competition between Sarah and Brad. But it was Sarah Lacina who beat him and won the title of Sole Survivor.
Lacina has played Survivor series before. She has been part of Survivor Season 28, where she finished 11th and Jury Member. After the defeat of that season, she was determined not to lose this opportunity again.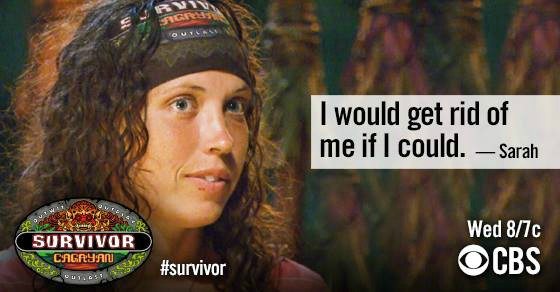 Survivor Season 35 Cast, Premiere And Other Details
The next season of Survivor has not been officially announced yet. But the CBS Fall Schedule reveals the show is scheduled for Wednesday at 8 PM sometime in Sep or October 2017.
According to Inside Survivor, the theme of next season is Heroes vs. Healers vs. Hustlers. It also reports that this Season 35 is recently wrapped up filming in Fiji's Mamanuca Islands. It is likely to have 18 cast members.
The report also reveals the names of some of the rumored cast members. They are Roark Luskin, Simone Nguyen, Lauren Rimmer, Katrina Radke Gerry, Jessica Johnston, Christine "Chrissy" Hofbeck, Desiree "Desi" Williams, Ashley Nolan, Alexandrea "Ali" Elliott, Patrick Bolton, John Paul Hilsabeck, Joe Mann, Devon Pinto and Cole Medders.
The cast members are yet to be confirmed officially. Hence readers need to take this information with a pinch of salt.