Microsoft Surface Pro 4 has set high expectations for its successor Surface Pro 5, which is all set to make its arrival this Spring. A lot has been discussed about the specs and features of Surface Pro 5. Most important among them is the talk going on about whether Surface Pro 5 will come with AMD Ryzen or whether Microsoft will stick to Intel Kaby Lake. Although early reports strongly indicated Intel Kaby Lake, rumors have now begun to surface about Microsoft Surface Pro 5 featuring AMD Ryzen. Will Microsoft make the shift from Intel to AMD? How will the Surface Pro 5 perform with AMD Ryzen as compared to Intel Kaby Lake? Before we answer that, let's take a look at what both the processors have to offer in terms of specs.
Intel Kaby Lake
Kaby Lake is the codename used by Intel for a processor architecture that it announced in August 2016. Kaby Lake is fabricated using 14nm manufacturing process technology. It represents a "break" in Intel's tick-tock manufacturing and design model and represents the new optimized architecture model.
AMD Ryzen
AMD Ryzen 7 series that were launched recently boast top-of-the-line features and specs. AMD describes these as 'The pinnacle of modern multi-core processing power', 'Incredible multi-core performance' and 'Efficient, powerful multi-core processing'. The processors come with true machine intelligence with 8 processor cores, 16 threads, and an astonishingly efficient 65W TDP.
This brings us to the question – how will Surface Pro 5 perform with AMD Ryzen as compared to Intel Kaby Lake?
Surface Pro 5 with Kaby Lake
Process-architecture-optimization
Intel's Kaby Lake is not to be under-estimated. On the architecture front, Kaby Lake has undergone massive changes over its predecessor. The Surface Pro 5 stands to directly gain from these architecture changes if Microsoft decides to go with Kaby Lake. Intel has traditionally stuck to tick-tock model, where each tick represents a new technology and each tock corresponds to a new architecture built on existing process. There's something new with Kaby Lake – process-architecture-optimization. The first two conform to the tick-tock model while 'optimization' – a process where Intel tweaks the architecture and refines the process tech – is totally new.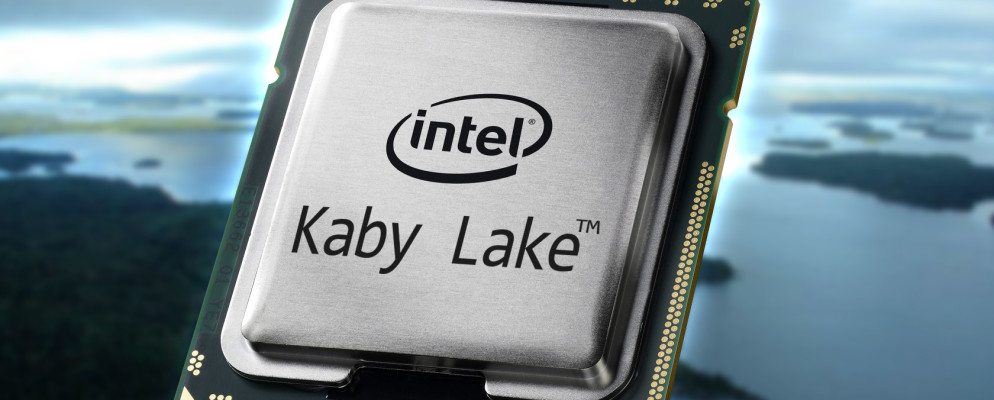 Enhanced video decoder/encoder block
The major update to Kaby Lake is the form of enhanced video decoder/encoder block, capable of handling 4K HEVC encoding and decoding. This basically means Microsoft Surface Pro 5 with Intel Kaby Lake will be able to stream 4K VP9 YouTube videos effortlessly. The next major update to Kaby Lake adds some improvements to the existing Skylake's Speed Shift technology, which allows CPU to go in and out of higher clock speeds quicker. With this, Microsoft Surface Pro 5 – specifically the mobile devices where power is increasingly becoming the most important factor – will see an advantage when it comes to power difference between idle and load states.
Refined fabrication technology
And the final update to Kaby Lake comes in the form of refined 14nm technology – which Intel calls 14nm+. This technology can help the Surface Pro 5 perform faster since the processor can clock in a few extra Mhz, while meeting the power requirements.
Now that we know how Microsoft Surface Pro 5 will perform with Intel Kaby Lake, it's time to take a look at how well the upcoming Surface Pro 5 performs with AMD Ryzen.
Surface Pro 5 with AMD Ryzen
When AMD began describing Ryzen processors as extremely powerful and power-efficient, it sounded too good to be true. But the benchmarks kind of prove what AMD has been claiming so far. AMD has showcased using Maxon CineBench benchmark how its Ryzen chip outperforms Intel's best chip. The CineBench benchmark measures a CPU's ability to render a 3D scene and is widely accepted as one of the effective ways to measure CPU performance.
AMD Ryzen beats Intel in benchmark
The eight-core AMD Ryzen 7 1700X effortlessly matched Intel's eight-core Core i7-6900K. And just to mention, the Ryzen 7 1700 isn't AMD's fastest, the Ryzen 7 1800X is. Imagine the power Surface Pro 5 will pack if it comes with AMD's latest and greatest processor. It'll definitely perform better than what it would with Intel Kaby Lake, if AMD's demo is anything to go by. According to AMD's CEO Lisa Su, "I can say today that the Ryzen 7 1800X is the fastest eight-core desktop processor in the market."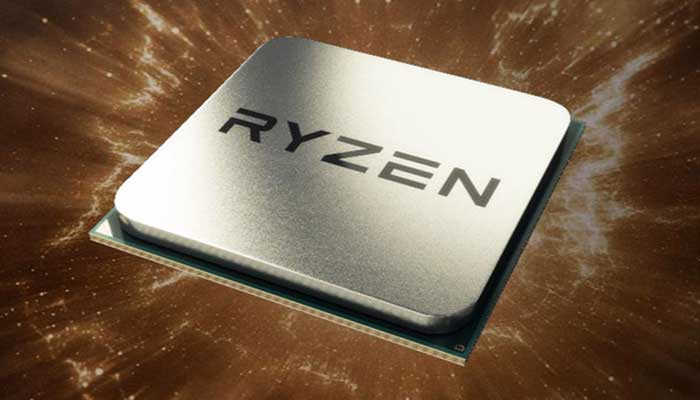 The Pricing advantage
If Microsoft Surface Pro 5 will make its appearance with AMD Ryzen, chances are that it will be priced affordably. Simply because Ryzen 7 1700 costs nearly one-third Intel's chip price. You have to shell out just $399 for Ryzen 7 1700X as compared to the very expensive $1089 Intel Core i7-6900K. And AMD Ryzen has performed better than Intel Core i7-770K as well.
The APU advantage
If Microsoft decides to shift from Intel to AMD, there's one more advantage Microsoft can fully gain from. Raven Ridge – AMD's new APU based on Zen core architecture – is a series of 64-bit microprocessors from AMD designed to act as CPU and GPU on a single chip. With Apple already contemplating on having the APU in the MacBook Pro 2017, Microsoft and Dell will probably think along these lines too. And if that happens, the combined power of Ryzen CPU and Vega GPU on a single die using Intel's Embedded Multi-die Interconnect Bridge packaging technology can work wonders for Microsoft Surface Pro 5.
With all the AMD Ryzen advantages, Microsoft Surface Pro 5 will be a beast when it comes to performance. And let's not forget the cost reduction AMD Ryzen will bring in!
What do you think about AMD Ryzen and Kaby Lake? Will Microsoft shift from Intel to AMD for the upcoming Microsoft Surface Pro 5? Post your thoughts in the comments section.