Microsoft is one of those companies that does reveal its plans much to the public, which is the reason why fans are disappointed with the company. The Microsoft Surface Pro 5 is one of the most awaited laptop-tablet hybrid of this year, but there's no confirmation about the launch date. Many rumors say that the launch has been shifted to the next year, and speculations suggest the change in the specs. With so many rumors in the air, what really is the current status of the Microsoft Surface Pro 5?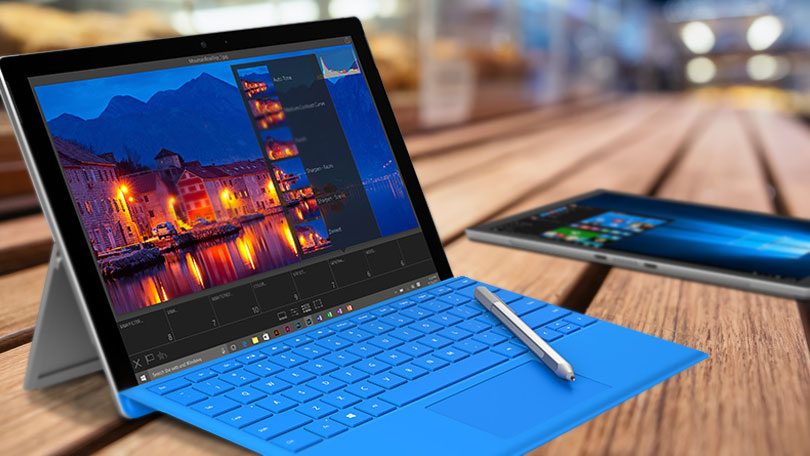 The Surface Pro 4 was a massive hit for Microsoft and made the company realize that more action was needed in the Surface lineup. So the Surface Pro 5 will need to be much, much better. According to a report by ChannelPro, the upcoming convertible laplet will be powered by Intel's seventh generation Kaby Lake processor instead of the latest Skylake processors that is being used in the current high-end laptops and might be seen in the MacBook Pro 2016. The Kaby Lake chipsets will be much faster and efficient.
The same report mentions that the Microsoft Surface Pro 5 will come with Windows 10 Redstone 2 and will have a 2K as well as a 4K variant. USB-C ports and 16GB RAM for the top variant is expected. ChristianTimes reports that the display of the device will be protected by Gorilla Glass, which is an obvious feature to expect. It is also expected that the new device will heat less and will offer better battery life than its predecessor.
Talking about the Surface Pro 5 release date, MNRDaily suggests that we might not see the device being launched before early 2017. That's because Intel has not yet released the Kaby Lake processors Microsoft is waiting for, and if Intel makes delays, it will automatically delay the launch date of the Surface Pro 5. But the silver lining on the dark cloud is that the Surface Pro 5 has received a huge $250 discount on some variants that will also come with a free Surface Dock. Even the Surface Book got discounts recently.
So yes, stocks are being cleared to make way for the newer model, which is why the Surface Pro 5 release date seems near. However, before making anymore guesses, we should wait for some official confirmation or more solid leaks.