Surface Book 2 has been rumored to come with a design overhaul and it looks like the rumors have turned out to be true all along and it's all thanks to Microsoft and the company's efforts to show us a teaser image of the upcoming notebook through Instagram. The teaser image that you can see below shows a lighted keyboard as well as a black color model, along with a redesigned hinge.
Some might argue that this hinge creates a lot of space between the display, which will cause dust to settle in an area where it could take a great deal of effort to remove. It also looks like the Surface Book 2 is going to be thinner than its predecessor, but to be honest, it was always expected.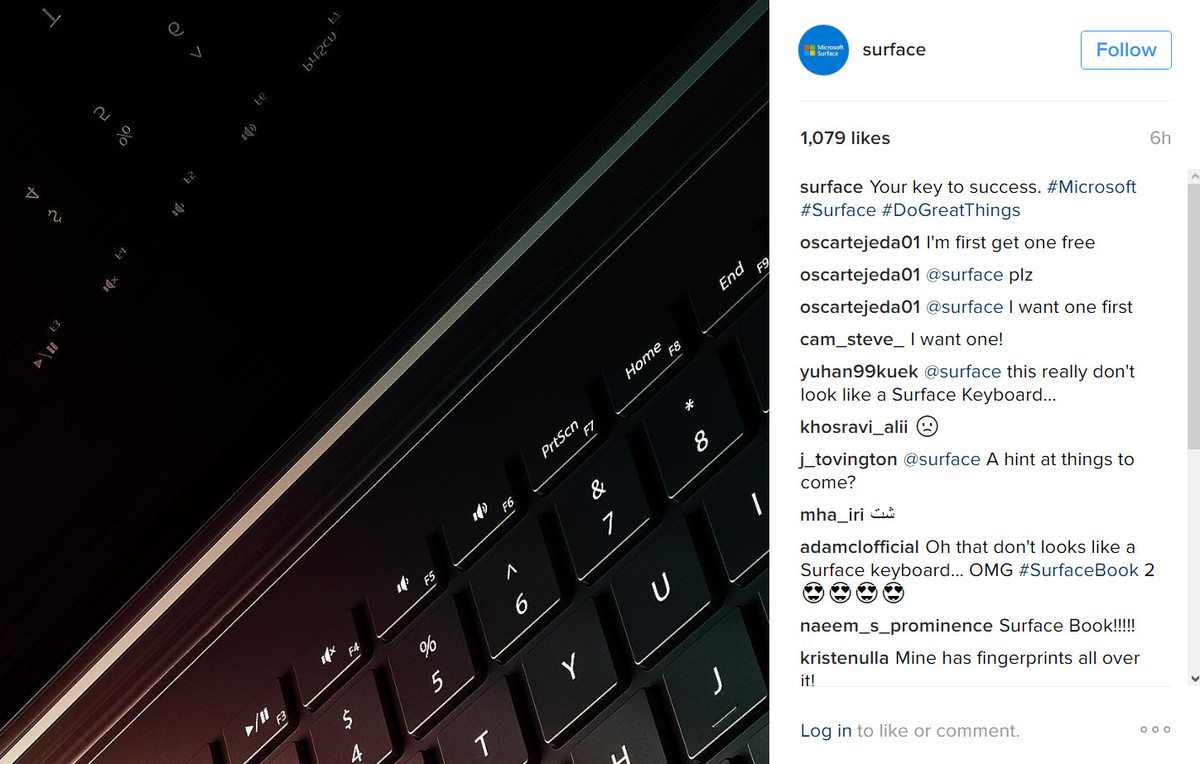 Surface Book 2 models will come with better processors, and when we say better processors, we mean the presence of Intel's Kaby Lake family, which is miles better than Skylake even though they are processed under the same architecture. The mobile versions of Kaby Lake are quite the performers against Skylake chips, at least according to synthetic benchmarking tests. Lots of critics will claim that Surface Book 2 is going to compete against the MacBook Pro 2016, but the latter's inferior hardware will make it a very hard contender.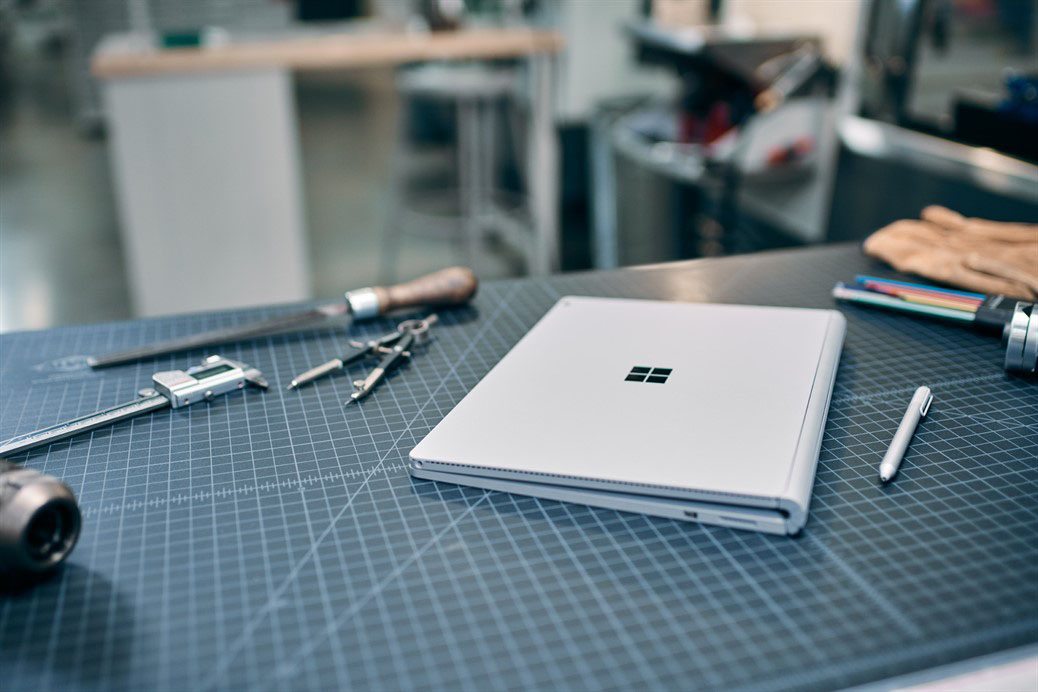 If Apple releases a Kaby Lake powered MacBook Pro model in 2017, then we'll have a nice competition to boast about. Unfortunately, the release date of the Surface Book 2 is not clear at this time and some reports suggest that the laptop will be announced this Fall in New York City and the shipments to arrive soon after. However, some speculate that the laptop may be released early 2017 soon after the release of Windows 10 Redstone 2, which is the ideal time to purchase it because it will give customers time to enjoy all the new features the upcoming update has to offer.