From the outside, Microsoft may seem to be doing nothing than just idling around, but the company is surely putting a lot of efforts into its upcoming Surface products. Firstly, the Microsoft Surface Pro 5 is long due and will be released soon. But alongside that, the successor to the Surface Book is also going to be launched and there are a lot of speculations going on about the Surface Book 2 release date.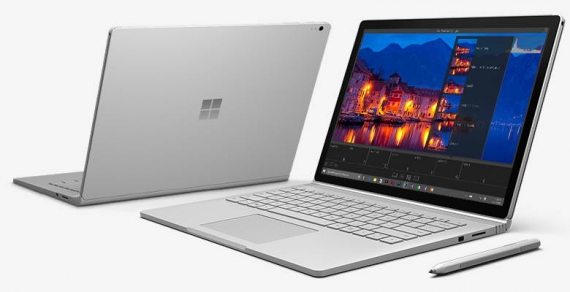 A UniversityHerald report says that the Microsoft Surface Book 2 launch has got delayed, and the device might come out next year. "Technical difficulties" are being cited as the reason behind this delay. It is being said that the Redmond company wants to use Intel's next-gen Kaby Lake processors in the device, and the new chips are not yet launched, thus causing the Surface Book 2 release to be pushed further.
The same report suggests that the Surface Book 2 price could be a "little more expensive" than its predecessors due to the significant upgrades in the specs. It is being said that the storage capacity might be bumped up to 1 TB as compared to the Surface Book's 512 GB. Also, the display is rumored to be of 13.5 inches in size and the device may come with a Core i7 processor.
According to a report by YIBADA, fans are in fact looking at the delay with a positive eye. The original Surface Book had encountered issues like unplanned shutdown, overheating, sleep death, etc. So this is the time for Microsoft to plan and polish the hardware that it's going to be using the Surface Book 2 so that the past mistakes don't get repeated. It is rumored that an improved Surface Pen will be released with the hybrid laplet that will reportedly run on Windows 10 Redstone 2 update that might be released by the end of this year or early 2017.
ChristianTimes too said in a report that the Surface Book 2 release date is getting pushed to next year. The delay is caused by the wait for Kaby Lake processors and the next major Windows 10 update that will bring more features to the OS. Also, Surface Pro 4 has got a huge discount and stocks are being cleared out, possibly to make way for newer Surface products. So yes, the Surface Book 2 might either launch by the end of this year or in the spring of next year.
What do you think? Comment below.