Finally, we are coming close to the release of 'Suits' season 7 and fans are quite excited about it. People thought that one of the main characters, Mike's (Patrick J Adams) fate will develop in the upcoming episodes. But now recent spoilers suggest that his dark past will not stop haunting him and he will constantly be in trouble.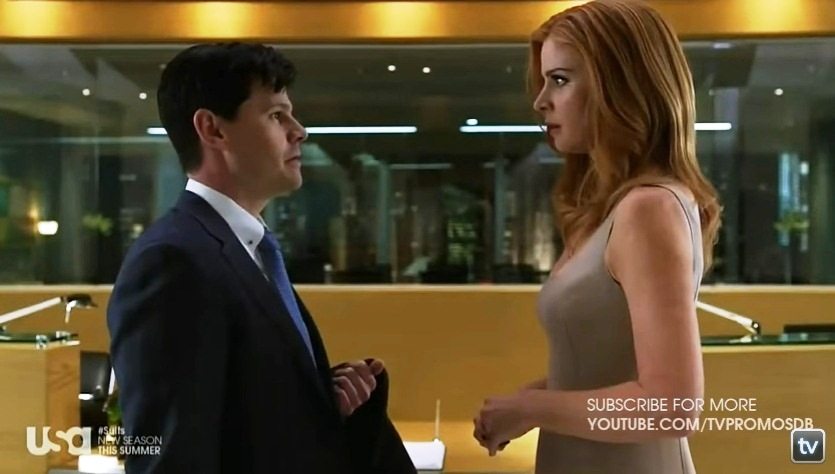 Mike's Fraudulent Past Won't Stop Haunting Him In The Upcoming Season
Although Mike's fate in 'Suits' season 7 is not confirmed, he is expected to be encircled with trouble despite winning the legal battle in season 6. Mike, fortunately, won the battle and became a certified lawyer with the last minute appearance of Jessica Pearson (Gina Torres). However, he is expected to confront some bumps along the road despite being a certified lawyer, as reported by The Christian Post.
Whatever happens to Mike, but a better relationship between Mike and Harvey Specter (Gabriel Macht) will absolutely grow and the latter will no longer need to cover for him in case if anyone comes to know the truth.
Aaron Korsh Reveals Details About The First Scene Of Season 7
According to International Business Times, Aaron Korsh, the creator and executive producer disclosed some more new facts about the upcoming 'Suits' season 7 premiere during a recent Q&A with fans over Twitter.

When Korsh was asked who will be seen in the opening scene, he divulged that the first scene will feature Harvey by himself. He then shared a line from the first episode at the request of a fan. According to Korsh, a great scene between Harvey and his secretary Donna (Sarah Rafferty) will open up the curtain of 'Suits' season 7.
Don't miss the premiere of 'Suits' season 7 on July 12, 2017, Wednesday at 9 pm EDT on the USA Network.