July is going to be a lucky month for all of us as series like 'Suits' Season 7, 'Game of Thrones' Season 7 and 'The Fosters' Season 5 will hit the television screen. All we know that Mike (Patrick J Adams) will be returning the series and joining the firm as a fresh legit lawyer. The recent trailer released for the upcoming season shows that Harvey (Gabriel Macht) proposes Mike to "kick some ass" with him. But it is not known to anyone what they are planning to aggressively.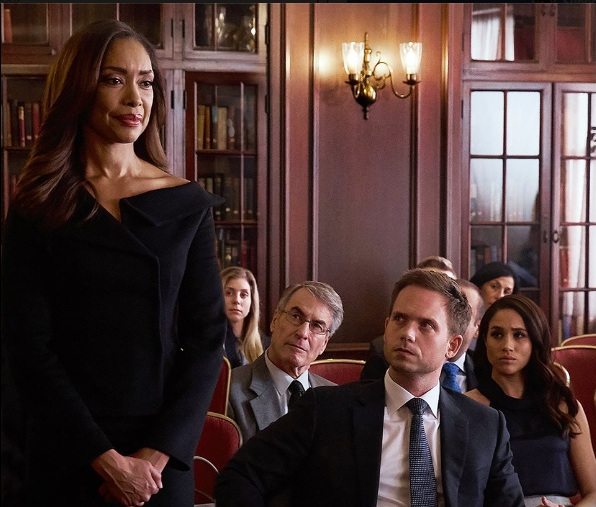 The recent promo released for 'Suits' Season 7 shows Harvey and Mike are involved in a casual conversation. "What do you say we go out and have some fun and kick some ass?" Harvey suddenly asks Mike and both move out to accomplish an untitled aggressive work.
According to T2 Online, since it is already declared that Harvey will be in charge of Pearson Specter Litt (designated as managing partner) in 'Suits' Season 7, there is a big possibility that he will rub Louis Litt (Rick Hoffman) the wrong way. Earlier it was also said that he would be the one to oppose or challenge Harvey's decision. But nothing is so far disclosed based on what ground he would oppose Harvey.
On the other hand, Mike is now engaged to Rachel Zane (Meghan Markle) and fans might see them getting married in the upcoming season. It is also revealed there is a plenty of unpredictability between Donna Rafferty (Donna Paulsen) and we will have to stick our eyes on the series to see which way their relationship will be going. The recently released teaser did not shed any light on their relationship.
Don't forget to see the premiere of 'Suits' Season 7 on Wednesday, July 12 on the USA Network. Stay connected with us to get the latest updates.