'Suits' Season 7 will show how Mike Ross (Patrick J. Adams) begins his professional journey as a legit lawyer while Harvey Specter (Gabriel Macht), his friend-cum-mentor is all set to take his new position as Pearson Specter Litt's managing partner.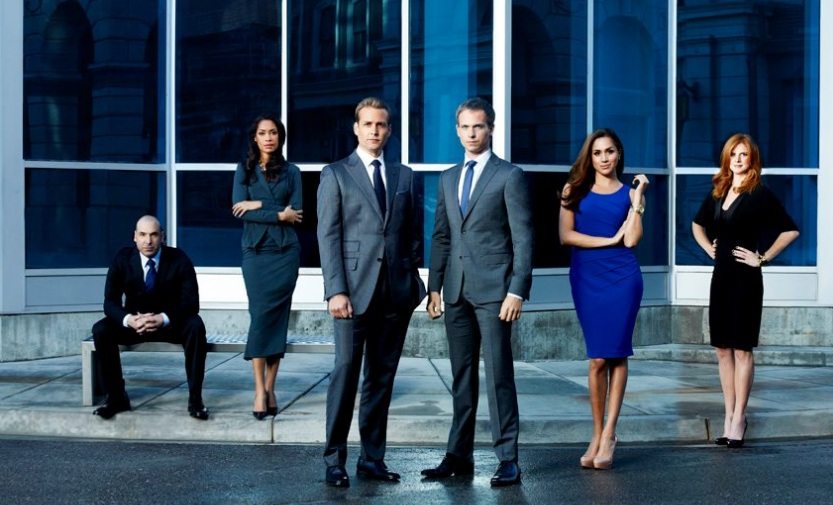 In the latest teaser released for 'Suits' Season 7, both the main characters, Mike and Harvey get back together to have some fun. The caption for the newly released teaser through the official Facebook and Twitter accounts goes on – The dream team is back — and better than ever.
Since Mike is now a legit lawyer he can easily rejoin the firm. Fans are expecting him to absolutely ready to 'kick some ass' with Harvey. Apart from these two characters, Rachel Zane (Meghan Markle), Donna Paulsen (Sarah Rafferty) and Louis Litt (Rick Hoffman) are also working with the two. From this perspective, the caption – the dream team is back – is absolutely perfect, The Indian Express reports.
On the other hand, the promo clip of 'Suits' Season 7 shows Harvey who says that he is taking full control as managing partner. Donna, meanwhile desires Mike to address her as 'Ma'am,' Inquisitr also confirms. While Rachel seems to be in a mood to celebrate, Louis's generosity or hostility against Harvey is still confused to all of us. However, 'Suits' fans are still of the opinion that Louis will be only one character to oppose Harvey's decision as managing partner. If this speculation comes true, it will be wonderful to see how he confronts the challenge.
Dule Hill (2015's 'Sexual Life' actor) will be joining season 7 as Alex Williams. He will be seen as Harvey's old friend who is also a partner at his (Harvey's) rival firm.
'Suits' Season 7 will premiere on Wednesday, July 12 on the USA Network. Stay tuned with us to get the latest updates and spoilers on the television series.