Recently, we had a Street Fighter V update but there wasn't enough information regarding what changes this update brings to the game. So, of course it got data mined and now we have some pretty impressive leaks. This is for version 1.11 and its for PC and PS4 version of the game.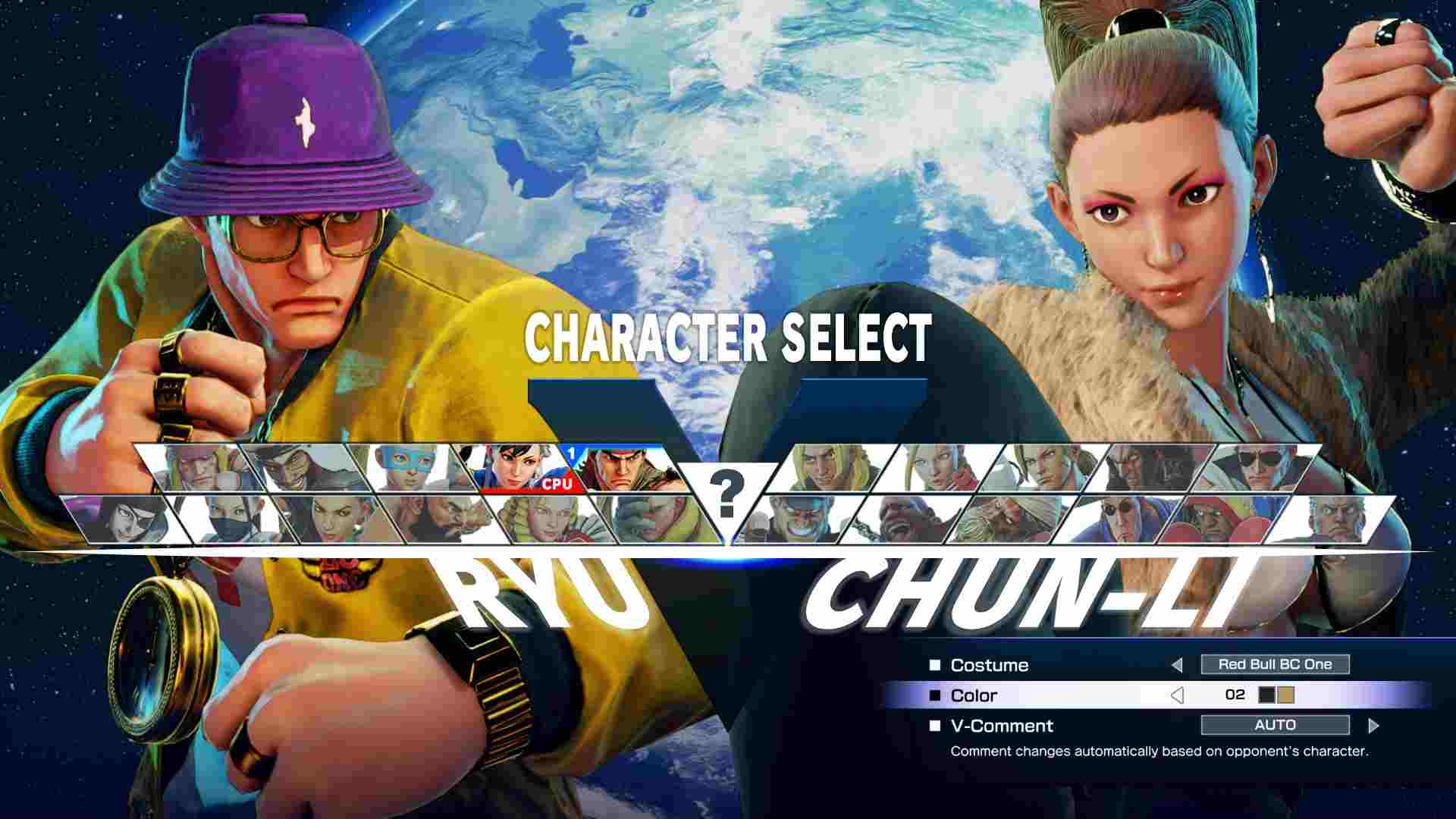 Street Fighter V patch 1.11 introduces a lot of new things
Canada Cup is arriving this weekend, so that will be a good time for Capcom to announce any new update to the game. The first thing that was data mined was the Redbull Costumes. We have in-game screenshots that show Ryu and Chun-Li in the new costumes.
Also data mined was the character select screen. Right now we have 22 character slots but new screenshots show 24 slots. So, that obviously means that two new characters are coming to the game. However, this is rumored to have been discovered even before the recent update. So, the addition of new characters was something players were probably expecting for a long time.
So, are we getting some new characters before Season 2 of Street Fighter V because, if true, that will be a huge surprise. One of the most anticipated character for the game will be Akuma. Then, the other one could be Sagat or something even crazier. To have a character like Akuma before Season 2 will be a crazy surprise.
A new stage was listed in the data mine as well. But there's only a place holder image for it. It shows a picture of Dubai and is a part of Rashid's character art. We can't even confirm whether it really is Dubai. We also got a data mine of the wrestling stage in the game as well.
Stay tuned to MobiPicker for more news and updates about Street Fighter V and other Capcom titles.