Six new Premium Holiday costumes and a special Holiday-themed version of the New York stage are coming for Street Fighter V. Alex's hometown is now decorated for the holidays with festive lights, ornaments only his mighty shoulders could lift, and presents scattered throughout.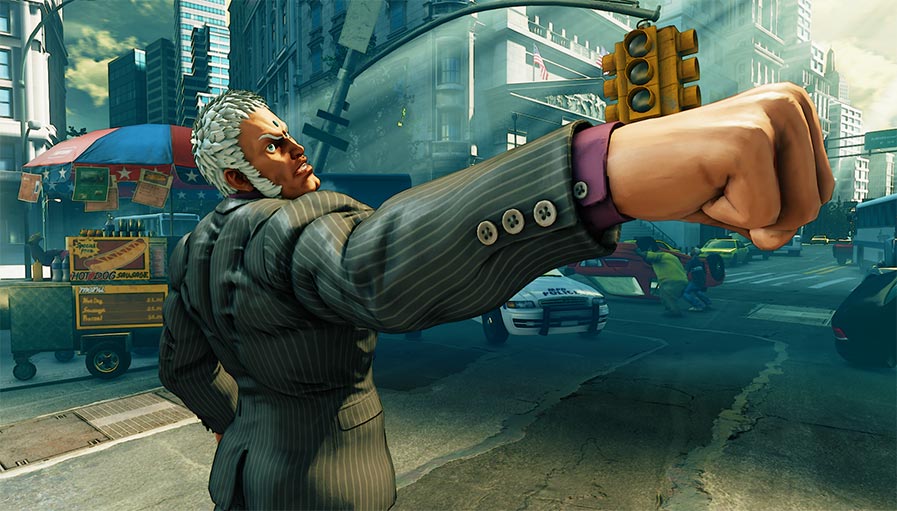 Street Fighter V has got an update for the holidays
Each Premium Holiday costume is priced at $3.99 / €3.99 / £3.29 and includes colors 1-10. The Holiday stage is priced at $1.99 / €1.99 / £1.29 or 40K Fight Money. Additionally, there is a Holiday bundle that will include all of this content for the discounted price of $19.99 / €19.99 / £15.99. This special Holiday content will only be available for a limited time ending January 17th so be sure to grab them on the PlayStation and Steam Stores to celebrate.
The 2017 Character Pass releases on December 20th for $29.99 / €29.99 / £24.99 and will grant pass holders with Akuma, in addition to 5 brand new fighters as they join the fray throughout 2017. The pass also comes with Premium Battle Costumes with colors 3-10 unlocked and default costume colors 3-10 for each character. Additionally, 2017 Character Pass holders will receive an exclusive PS4 theme.
Street Fighter V is a fighting video game developed by Capcom and Dimps. It is the sixth main numbered entry in the Street Fighter series. Similar to the previous games in the series, Street Fighter V features a side-scrolling fighting gameplay system. The game also introduces the "V-Gauge", which builds as the player receives attacks and adds three new skills. The game features 16 characters at launch, with 4 of them being new to the series. A story mode and additional characters were added through updates and downloadable content.