If you're waiting for Street Fighter V DLC, you won't be waiting for too long. Capcom has confirmed that both the DLC character Ibuki and the Story Mode DLC will be arriving to the game at the end of June (via Gamespot). The release of both will happen at the same time, a new tweet on the official Street Fighter twitter account seems to indicate. Have a look at what Ibuki looks like in her Street Fighter V avatar below.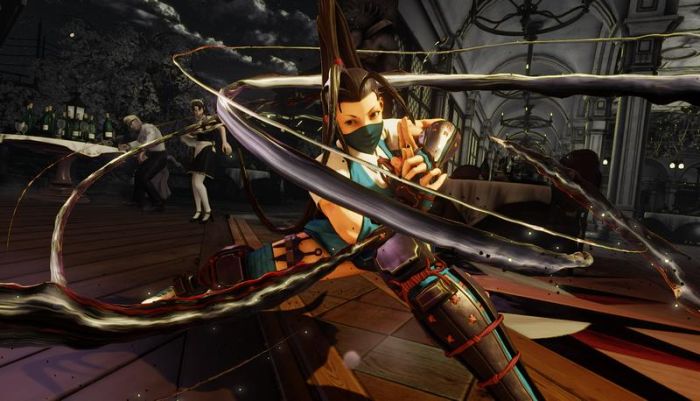 We wanted to clear up the confusion around the release of Ibuki in #SFV. She will be released alongside Story Mode at the end of June.

— Street Fighter (@StreetFighter) May 31, 2016
In Street Fighter V, Ibuki will have "loads of new ninjutsu tricks up her sleeve", according to a Capcom blog post. In this iteration of the game, she will be a very mobile character, with the ability to glide through the air and throw ninja bombs at her enemies. Unpredictability appears to be her strongest suit.
Ibuki is only the third DLC character to be introduced to the game, after Alex and Guile. The other characters, which will be added to the game at some point in the future are Balrog, Juri and Urien. The characters can be purchased with real-world money, but can also be earned in-game without paying a cent.
Are you excited for Ibuki and Story Mode? Let us know in the comments below.