The Story of God with Morgan Freeman is an American television documentary series that premiered on the National Geographic Channel on April 3, 2016. Season 1 was a six-part series featuring actor Morgan Freeman. The Story of God Season 1 explored various cultures and religions and their take on religion-related topics particularly their belief in a God or a higher power. From answering profound questions like "Who is God?" to dwelling on more philosophical spiritual topics like "The Power of Miracles", Season 1 was a big hit on NatGeo.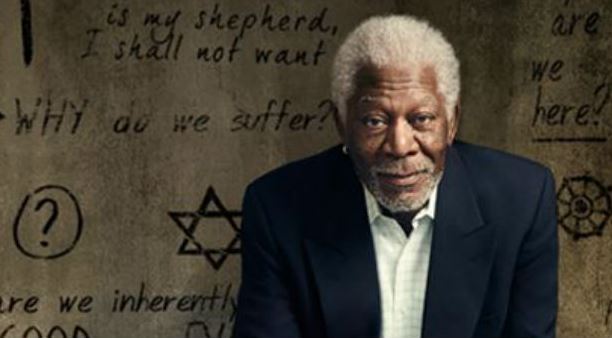 The Story of God With Morgan Freeman Season 2 Spoilers And Updates
Season 2 of the show is all set to arrive early next year. With brand new episodes tackling even more profound mysterious questions, Season 2 is expected to be better than Season 1. The official summary of Season 2 hints at questions like "Is there proof of God's existence?" "What is Heaven and What is Hell?" and "Who are the chosen ones?". These episodes will cast light on spiritual enlightenment, afterlife and saints. As Freeman explores to find answers to several questions, who will he meet during his journey? Will he meet religious body heads? Or will he meet scientists who acknowledge the spiritual aspect of our Universe?
Here are the Season 2 episodes and titles we know of –
Proof of God: In this episode, you can expect to find answers to several questions and beliefs concerning the existence of god.
Heaven and Hell: Do Heaven and Hell really exist? Watch this episode to know more about the concepts of heaven and hell.
The Chosen One: This episode promises to be exciting. Morgan is expected to meet an American boy, widely regarded as the reincarnation of a Buddhist lama.
The Story of God with Morgan Freeman Season 2 premieres on January 16, 2017. Mark your calendars for the exciting journey towards unraveling mysteries of God!