In 2014, Facebook acquired WhatsApp Messenger for $19 billion. At that time we only thought Facebook purchased the popular messenger to benefit from the service fees. But, Facebook made the app completely free. Yesterday, Facebook announced that WhatsApp will soon start sharing data with Facebook. Well, probably this was the intention of the acquisition from the very beginning.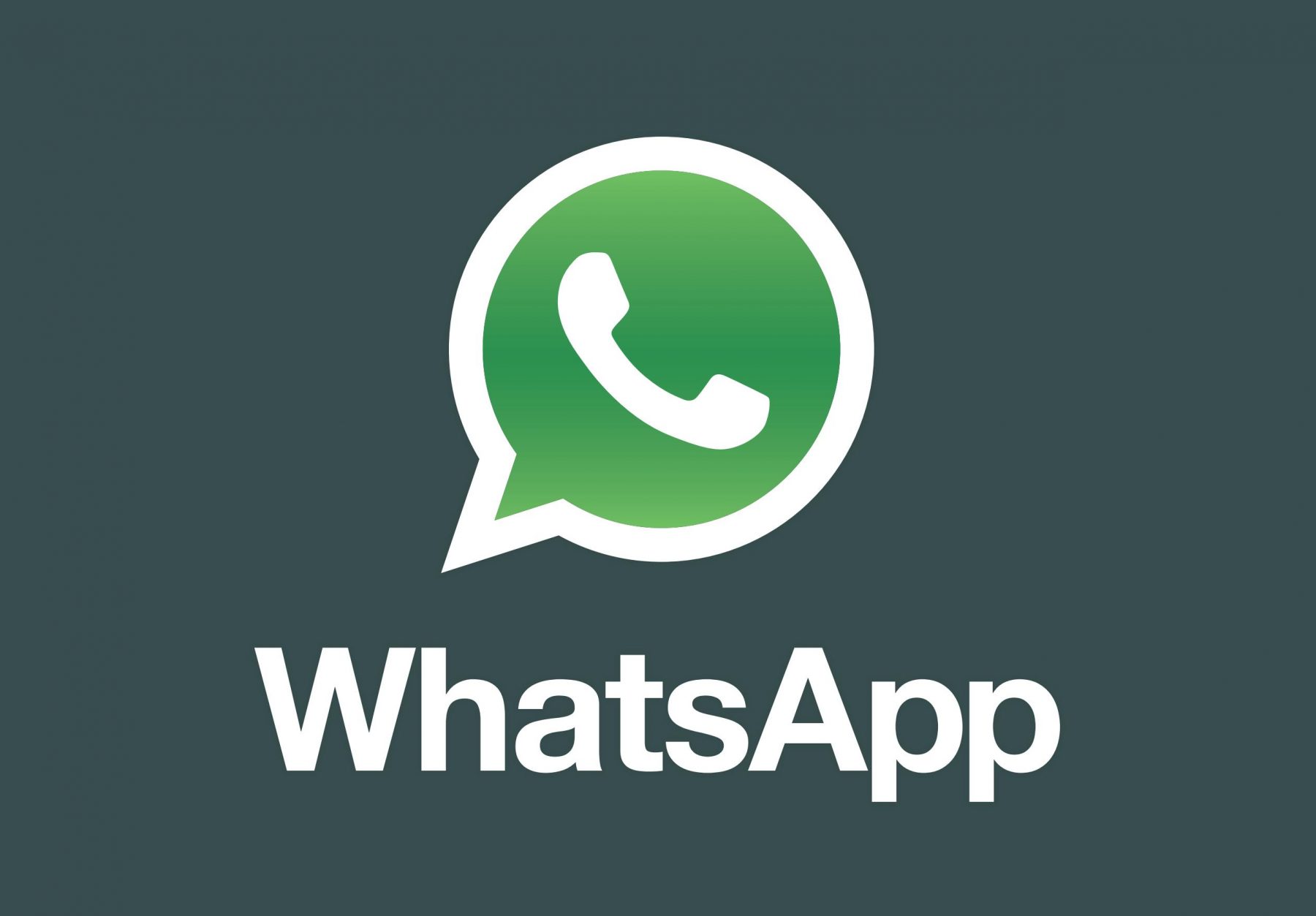 There is not much to worry as Facebook is only getting the information from WhatsApp to bring you more targeted ads, which is a monetization strategy for the messaging app, which is free and features no ads.
WhatsApp will remain free of banner ads, but will share your phone number with Facebook so that businesses can reach you easily. For instance, an Air Line may reach you to inform you of a delayed flight and a bank may contact you to notify you of fraudulent transactions in your bank account.
WhatsApp assures that your information will not be sold to any business or advertiser. Also, no one will be in a position to read your messages as the end-to-end encryption still remains. However, if you are still not comfortable with the new feature there are ways to stop it.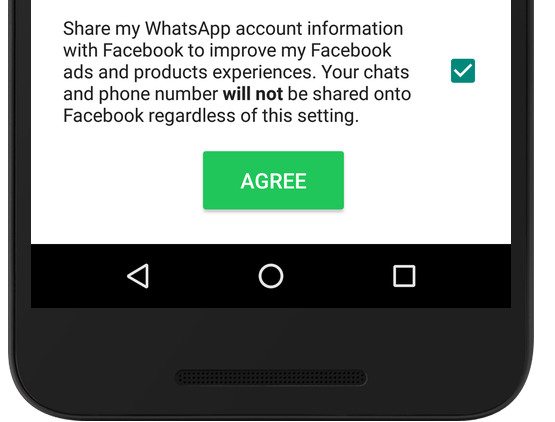 The first method of opting out of the new feature involves unchecking the option when WhatsApp notifies you of a change to the terms of service. After you open the app, you may receive the notification. Instead of tapping "Agree" tap on "Read" to see the entire privacy policy. At the bottom you will see an already marked box that reads "share my WhatsApp account information with Facebook", uncheck the box.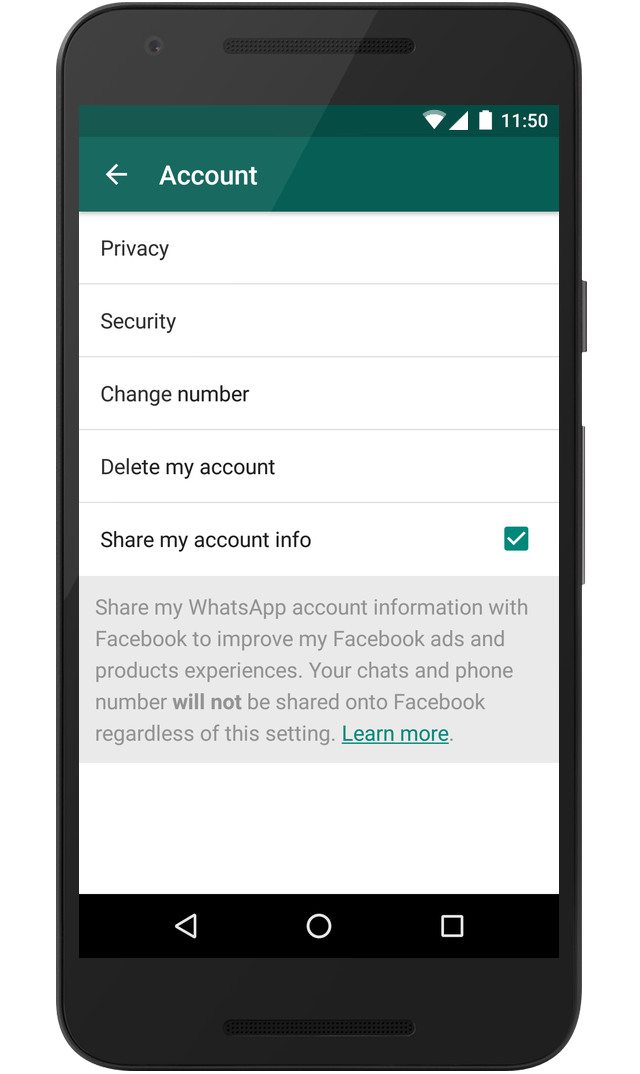 There is a chance that you are reading this after you have already blindly accepted the new terms of service. You should not worry, as you can still opt out of the option. Go to Settings > Account, then uncheck "Share my account info". The option will go away after 30 days of accepting the new privacy policy, according to Tech Radar.
If you have not received a notification regarding the new privacy policy, or the option to uncheck "Share my account info" does not appear in your settings, then your WhatsApp has not yet received the update. We advise you bookmark this page if you are not sure you will remember the steps above once the update rolls out to your account. However, if you do not have a Facebook account you can choose to do nothing about the new feature.