Steven Universe fans are currently hyped about the season 4 of the series as its new episodes are just around the corner. The creators of the show have been quite about the next episodes for some time now, but various rumors have confirmed that the next episode will be filled with a lot of new and exciting surprises.
Steven To Get New Powers In The Next Episode 
According to a report, in the next episode, Steven will get new powers. Steven is said to get half boy and half gem powers, which will be only controlled by his ants. And this will be the very first time we'll be seeing this. So Steven Universe episode 8 "Gem Harvest" will definitely leave you speechless.
Next Episode To Feature The Experiment Of Peridot And Lapis 
Along with this, the next episode will also feature a new experiment from Peridot and Lapis Lazuli. They will be seen trying to make a vegetable talk and walk, just like regular human beings. However, it is said that they will fail in doing this and will summon Steven to ask for his help. Rumor is that Steven will make a pumpkin walk and talk.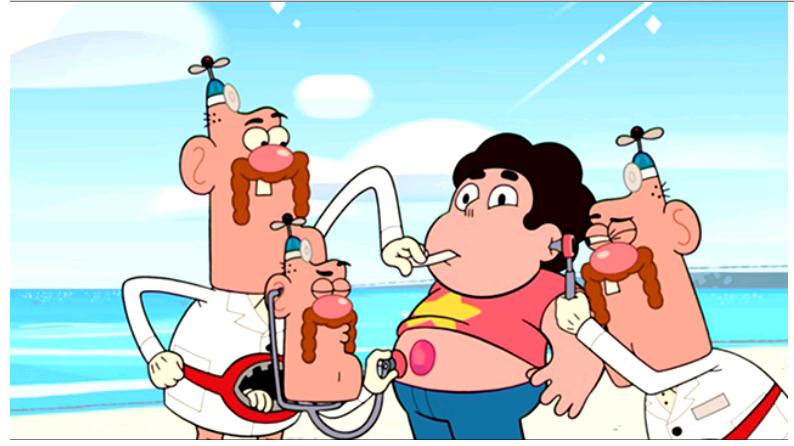 A fusion from Lapis and Peridot is also reported to be introduced after a few episodes. This will turn out to be true as the fusion can only happen when the two Gems are close with each other. And as both of them are now very good friends, the fusion will happen soon enough.
Next Episode To Be Released On November 25
As for now, fans currently don't know exactly when the next episode of the series will arrive, only that it will air sometime in November. However, several rumors claim that the episode will air on Friday, November 25. If this turns out to be true, then fans will be able to enjoy the next episode in only a few weeks.
Steven Universe Episode 8 Title
Steven Universe episode 8 is titled as "Gem Harvest". The episode will focus on the powers Steven will get and the experiment Lapis and Peridot will do. Fans can definitely expect to see some thrilling moments in the upcoming episodes.
Let us know if you're excited for Steven Universe episode 8 or not in the comments below.