Star Wars Battlefront Rogue One: X-Wing VR Mission may be a mouthful, but it's also pretty awesome. It's a free PlayStation VR download, which is available now as part of the PS4 version of Star Wars Battlefront. It's pretty impressive stuff.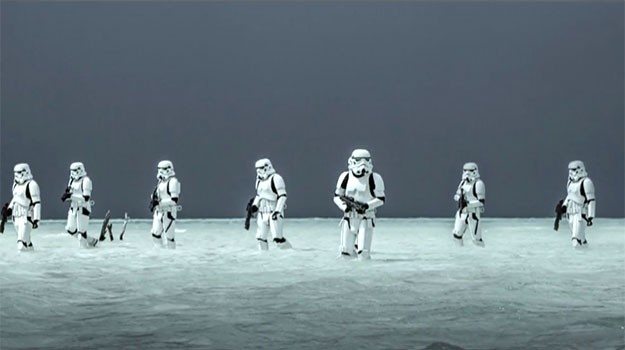 You should be playing Star Wars Battlefront: Rogue One X-Wing VR if you own VR
Ever wanted to pilot an X-Wing in Star Wars? Now you can in Star Wars Battlefront on the PlayStation VR. It is by far one of the BEST gaming experiences you will ever have plus if you own the game already it's completely free.
It plays like Eve Valkyrie. You are in total control of the ship and can look all around you. If you haven't had the pleasure of playing Eve then you're in for a treat when you get on one of these games.
Star Wars Battlefront Rogue One: X-Wing VR Mission is available exclusively to PlayStation VR this holiday. This all-new mission will be free for all owners of Star Wars Battlefront. In the mission, players will get to live out one of the most dreamt about Star Wars fantasies – piloting an X-wing in the far reaches of space. The digital add-on is was developed at DICE and Criterion Games. The experts in creating fun, exciting, and fast vehicular gameplay, including the speeder bikes in Star Wars Battlefront.
Star Wars Battlefront is an action shooter video game developed by EA DICE, with additional work from Criterion Games, and published by Electronic Arts.