Brand new Star Wars Battlefront Rogue One Scarif DLC artwork has been revealed showing U-Wing. This art looks to represent both the Rogue One VR mission and Rogue One Scarif DLC. Plus there's new details on the Ultimate Edition of the game. That includes all four expansion, all heroes and more. And we have info on the upcoming 4X score event and free trial for three expansions in the game. We will have more details on when the Rogue One Scarif DLC trailer will drop plus info on the Scarif map, any possible new modes, the heroes Jyn Erso and Director Krennic. As well as new Rogue One Scarif DLC multiplayer gameplay.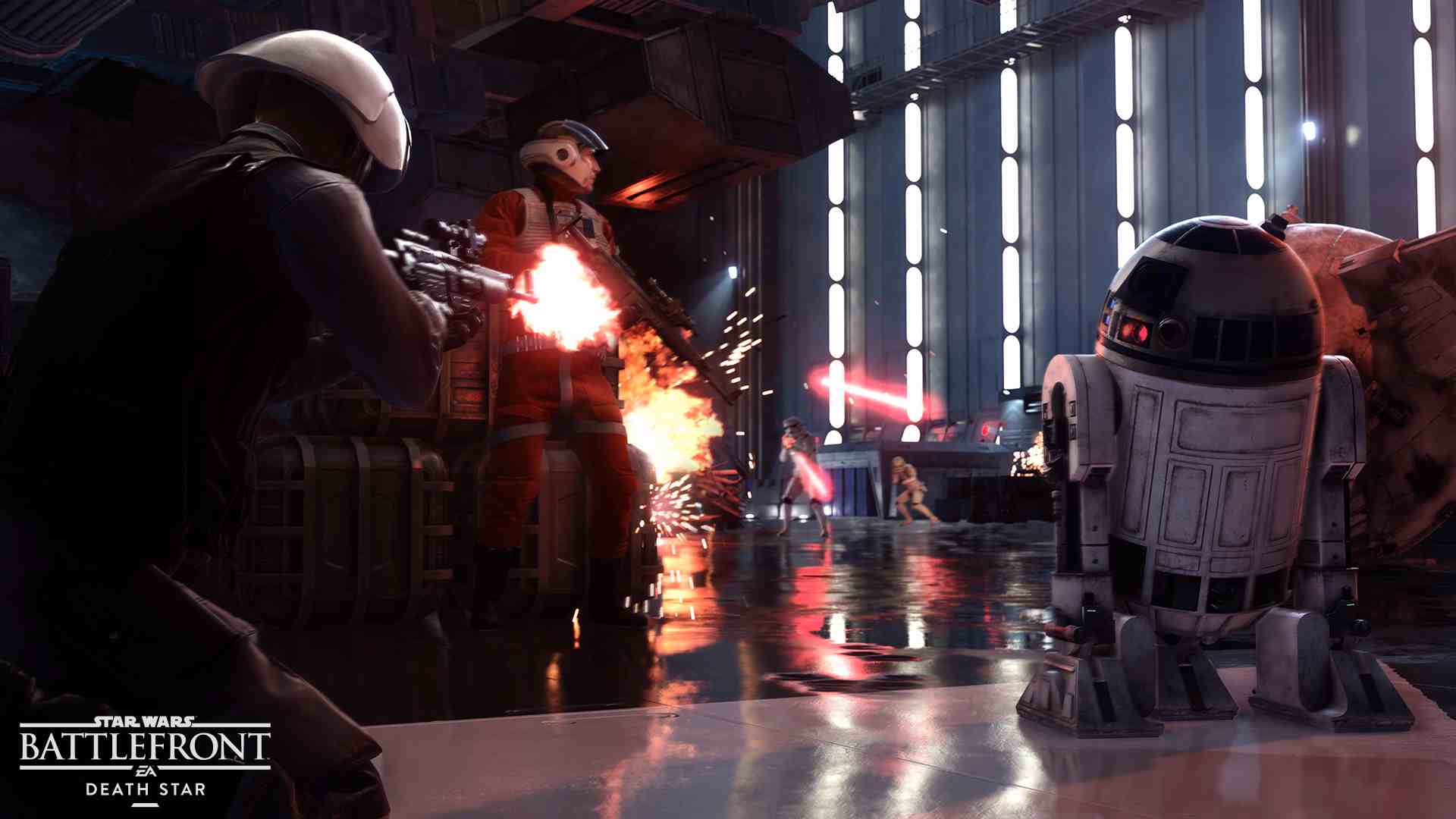 Star Wars Battlefront Rogue One Scarif DLC details revealed by EA
"To celebrate the one year anniversary of the game's launch, today we're excited to announce Star Wars™ Battlefront™ Ultimate Edition, available in November. This special edition of the game includes everything you need to expand your galaxy and live out your ultimate Star Wars™ battle fantasies. The Ultimate Edition includes Star Wars Battlefront, as well as the Season Pass and its four expansion packs: Outer Rim, Bespin, Death Star and Rogue One: Scarif. Combined, that's over 30 maps, 14 heroes and 14 game modes."
EA has also revealed details about the Star Wars Battlefront Rogue One Scarif DLC reveal. This December, you'll be able to discover characters, maps, and more from the upcoming movie in this exciting new digital expansion, featuring the tropical planet of Scarif. We already gave our suggestions of what we want from the upcoming expansion. It's based on the new Star Wars film, so a lot of elements from the film could make their way into the game as well.
The VR art reveals the U-Wing. So, we finally will be able to fly in one of the most coveted Battlefront ships ever. There's no information on whether tanks or any mobile armor will be making a return. The island of Scarif is tropical so there will be a lot of variation in environment. All of this will be revealed soon and other things as well.