The Star Wars money train absolutely does not stop when it comes to EA. VG247 reports that EA CFO Blake Jorgensen said during an earnings call that Star Wars Battlefront 2 is in development and scheduled for release in 2017. He even let drop that the game will feature content from the new movies.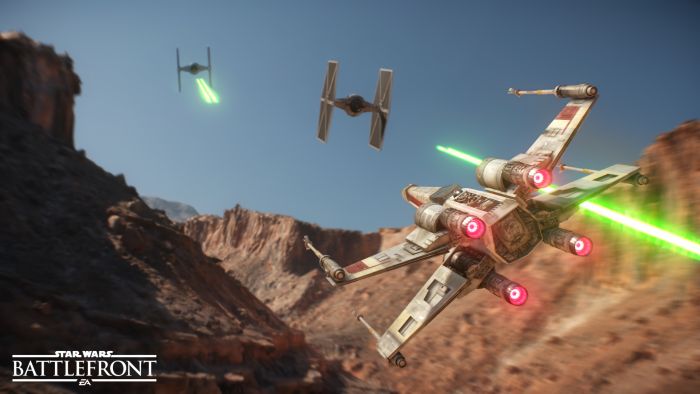 Although Jorgensen did not reveal which movies he meant specifically, it should be a fairly safe bet that we'll see at least one of the battles seen in Star Wars The Force Awakens, as well as possibly Episode VIII, which is also slated to come out in late 2017. There's also the possibility of content from Rogue One, which comes out later this year. Gamespot reports that not unlike how Disney plans to release a new Star Wars movie every year, EA also plans to release a new Star Wars game every year starting 2017.
The report also states that Battlefront 2 will feature "bigger and better" worlds. There was no word, however, on whether the game will feature a singeplayer game this time. The developer of the title was also not announced, although we would expect it to be the same as the developer for Star Wars Battlefront: DICE. No consoles were mentioned either, leaving open the possibility of the game coming out on the Nintendo NX, which is expected to release in March 2017.