Battlefront 2 next year? A new Star Wars game every year for the next 3-4 years? We learned all that and more from crawling the transcript of an EA investors call yesterday, including brand new IPs coming from EA. You're welcome, internet. We have tons of new info for you today including that related to the upcoming Star Wars game. From what we have so far, Star Wars Battlefront 2 Release Date is pretty much confirmed for 2017.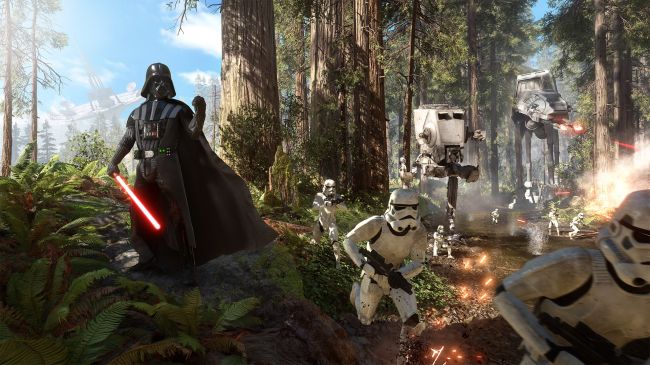 Star Wars Battlefront 2 Release Date set for 2017?
This news comes from Investor Calls. They just finished a phone call with their investors a few months ago and the long transcripts from those calls make pretty surprising revelations. The transcript talked about Battlefield 1 being the most innovative and biggest game in the series. It mentioned a release window of Titanfall 2 as well but what really caught our attention was the list of new IPs.
The biggest take-away from the transcript was the mention of Star Wars Battlefront 2. The game was officially confirmed by EA and would include content from the newer Star Wars films as well. Speaking more specifically, it looks like another Star Wars Battlefront game will release as soon as 2017. "Next year we'll see Star Wars Battlefront back with bigger and better worlds, because we now have the new movies to work off [and] not just the historical movies that we used before," Jorgensen said.
Here's what Electronic Arts needs to do for the next game. Keep the sounds and graphics from their first installment. Those were easily the best part of the game. Have more than a single map on the planets, if it is possible to get multiple maps. INCLUDE THE PREQUELS! For the love of God, allow us to actually enter a ship rather than get a pick-up. Give us a more fulfilling single player experience, i.e. Galactic Conquest, a storyline of some kind like in SWB1 Splitscreen and/or local multiplayer.
Let us know your thoughts about Star Wars Battlefront 2 in the comments.