Fans of Nintendo Switch and Star Wars Battlefront 2 were left in shock. The Shock came with the news that the game won't make it to Nintendo Switch because it packs low power. In addition, the latest information revealed that game will be coming to XboxOne and PS4 but not on Nintendo Switch.
All the previous reports, speculations, and rumors aside, the new information suggests that the developer has not fully ruled out the game's possible availability on Nintendo Switch at all.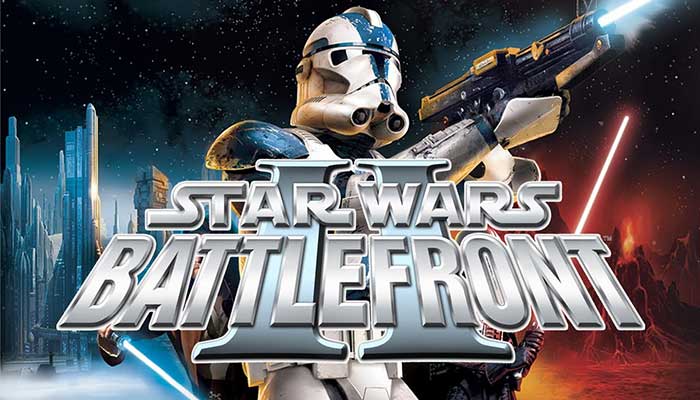 Battlefront 2's Director Mark Thompson recently got into an interview. He rather gave a coy answer instead of a detailed one.
In response to the question of game's future on Nintendo Switch, Thompson said that
"Level Up, That one is a question for another day."
This leads to a speculation that there is the possibility of a Nintendo Switch port of the game in future. Thompson's answer clearly suggests that the developer hasn't yet fully ruled it out. This also means that the fans of Nintendo Switch will possibly see a Nintendo Switch version of the game soon. Maybe after its release on the other platforms such as Xbox One and PS4. It's also a speculation that the developer will announce a Nintendo Switch port at the E3 Gaming Expo this year.
The Star Wars Battlefront 2 is also going to debut on Xbox Scorpio as well. According to Thompson, it will utilize Scorpio's power and will offer a brilliant experience on the console. He further added that the Battlefront is built on Frostbite that's a very powerful and innovative graphics engine. It stays always at the forefront of any new hardware we have.
So, it's now confirmed that the new Star Wars Battlefront 2 will get a big boost on Xbox Scorpio. The Boost will mainly be because of its better hardware and other specs. According to some recent leaks, it is also in rumors that the Battlefront 2 will have 4K support on Xbox Scorpio. It's another good news for all the Scorpio enthusiasts.
Some other reports have revealed the confirmed reports about the Multiplayer play, Servers,  Weapon Reloading, and Customizations.
Recently, Star Wars Battlefront 2 Design Director Dennis Brannvall took it to Twitter. He answered a series of questions about Multiplayer, Server Situations, Weapons, Reloads, and Customizations.
A fan asked Brannvall about the Class system and its relevance to the original battlefront game. Brannvall replied that there won't be the same type of freedom. But the players will be able to customize their trooper class just according to their unique playstyle.
Brannvall further confirmed that the game will have dedicated servers for multiplayer play. And there will also be customizations and weapon reloads betterments available in the game as well.
Hopefully, the Nintendo Switch fans will soon hear a good news about the game's release on the hybrid console. If it happens, Star Wars battlefront 2 fans on Switch will be able to save themselves from the possible disappointment. They'll also have a chance to enjoy their favorite title on their favorite console. And that would eventually lead to the betterment of the game and possible satisfaction for the developers.
Source: Express Online