Star Wars Battlefront 2 trailer just leaked ahead of its official launch which is 15th April. The trailer suggests of a new Single-player mode for the game. Another news about the "Knights of the Old Republic" clears up all the speculations and rumors.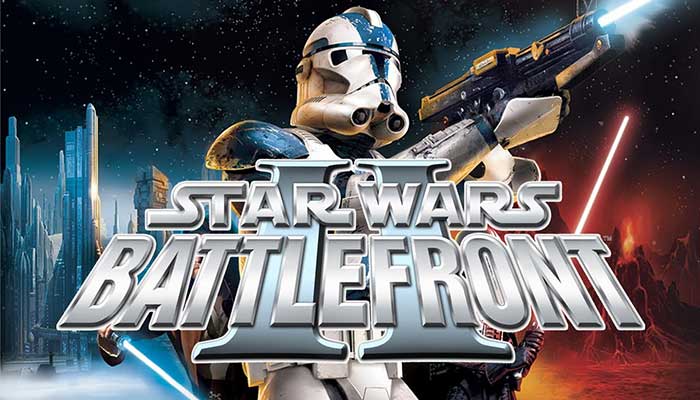 Star Wars Battlefront 2 announcement trailer has just been leaked online ahead of its official release dates. The trailer was scheduled to release on April 15 on the Star Wars Celebrations event but it got out earlier.
The leaked trailer reveals that the game includes a Single-player mode and the fans will be able to play the story of an untold soldier. Furthermore, the leaked trailer also offers information about the pre-order bonuses and new gameplay details. However, there is no mention of the game's release dates in the trailer. Check out the Star Wars Battlefront 2 Leaked trailer below.
Star Wars Battlefront 2 Trailer
Based on the trailer's content, it looks like the multiplayer mode of the game has also been expanded. The trailer suggests about the multiplayer mode that the players will be able to enjoy battles across all the eras.
Meanwhile, all the Pre-order customers will receive Star Wars: The Last Jedi heroes as part of the Pre-order bonuses. This also indicates that the Pre-order players will be playing the game with characters from the new Star Wars movie.
The Knight of the Old Republic Update
Players will be interested to know that the Trailer Leak isn't the only huge news about Star Wars this week.
It was suggested earlier this week that BioWare is possibly working on a new Knights of the Old Republic game. There were some speculations about the matter that suggested that the new Star Wars Knights of the Old Republic is a Remake. Other players suggested that the BioWare is working on Star Wars Knights of the Old Republic 3. Well, BioWare recently cleared up all the rumors and news.
As Kotaku suggests, BioWare only made a prototype of the Star Wars knights of the Old Republic's revival. BioWare isn't currently working on a reboot and all the speculations are untrue.
Instead, BioWare is currently working on a game named as Dylan that's more similar to their other blockbuster Destiny. This break might be quite disappointing for all the Knights of the Old republic fans, it'll be delightful to tell you that this particular title is on BioWare's remake lists. It's possible that BioWare will make new standalone Knights of the Old Republic in future.
In addition, it was also revealed earlier that the Star Wars Battlefront 2 will be playable at this year's E3 Gaming Expo. Hopefully, we'll be able to get the confirmations to all of our speculations on the mega event in LA this year.