Star Wars Battlefront 2 trailers could be revealed with Star Wars 8 launch at 2017 Celebrations in the month of April.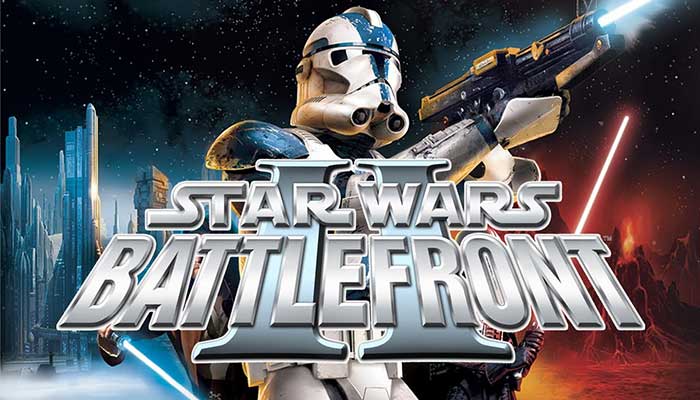 Star Wars Battlefront 2 is all set to come out later this year, this was confirmed by the EA Chief Blake Jorgensen earlier this year. Jorgensen promised all the Star Wars fans that the Star Wars battlefront 2 is set to release this year around November and December. He further said that this game will definitely be strong enough to challenge its rival Call of Duty.
What Jorgensen said has a worth of a ton and as the time of Star Wars 2017 Celebrations is getting near, more and more news about the game are leaking out.
According to Jordan Maison whose Editor-in-chief at Cinelinx,
what he's heard the bulk of Star Wars Convention Orlando gaming presentation will be about Star Wars Battlefront 2 and "proving it's a different/better game.
So…Sounds like the Visceral #StarWars game has an actual honest-to-goodness trailer done. Should debut at #SWCO…

— Jordan Maison (@JordanMaison) March 18, 2017
In addition, Jeremy Conrad from Furious Fanboys suggests that according to his own sources. The Battlefront 2 presentation is going to be all about the game's single-player campaign. The Multiplayer might be saved for the E3.
yea bulk of SWCO is going hard on the SP campaign. Multiplayer stuff is being saved for E3.

— Jeremy Conrad (@ManaByte) March 18, 2017
This seems fair as EA has always used E3 to disclose info on Multiplayer portions of most of their games. Maison also stressed out the point that Visceral Games' Star Wars title is written by the Uncharted writer Amy Henning and a teaser trailer might be coming as well.
The news about trailer strengthens up if have a look at Randy Evans' tweet from last month. Randy Evans is a Senior Video and Media Director and Editor at DICE. He tweeted last month that read "Off to do some mo-cap for a very big upcoming trailer. Following is his tweet from last month.
Today we our off to do some mocap for a very big upcoming trailer. @Floppy_Ragdoll seen here pondering the ways of the force. pic.twitter.com/gPCYByXTnK

— Randy Evans (@killat0n_) February 23, 2017
Evans dedicatedly works for EA titles such as Battlefield, Star Wars, and mirror's Edge. So it's possible that the trailer he referred to is of Star Wars battlefront 2.
It is also possible that Evans was not working on the Battlefront 2 trailer as well. This is possible because he talked about Mo-cap work and there are suggestions that Evans and others might be working on Visceral Games' any other game's trailer.
Blake Jorgensen said in an earlier statement that "battlefront 2 will be much bigger" and much more exciting, than the previous release that was a multiplayer-only title.
There are huge talks in the industry right now that battlefront might go Titanfall's route. If it is the case, it might introduce a Single-player story and campaign. This will be just like what Respawn did with the Titanfall's sequel.
There is also news regarding the Developer DICE as well. They might be pulling a lot of characters and planets from the Rogue One's universe. If it comes true, the Star Wars battlefront 2 will offer more content in the game. This 'more content' could be the Multiplayer maps.
Based on all these news and talks, we might be seeing a new Star Wars Battlefront 2 trailer soon. The trailer will tell the story of what the game is going to offer as content. Hopefully, it'll be enough to satisfy all the hardcore Star Wars fans. It will definitely leave a good impression of the game.