Waterproof Bluetooth speakers are in demand nowadays, thanks to the growing number of users who want to enjoy their music up close in showers too. However, the popular options available in the market come with considerably high prices, thus forcing budget buyers to consider other alternatives. If you are looking for a waterproof Bluetooth speaker that is light, handy, and affordable, let's talk about a great product we have come across.
Named simply as SS-6, the branding might turn you off. But wait, new brands can produce great gadgets too, and this Bluetooth speaker with telescopic subwoofer is really very good. The SS-6 measures just 32mm when folded, which makes it easy to slip into your pocket and carry around. When it is opened, the sound is enhanced and the base is increased, and the suction cup at the bottom helps you put it almost anywhere- bicycle, backpack, the wall or glass in your shower, etc.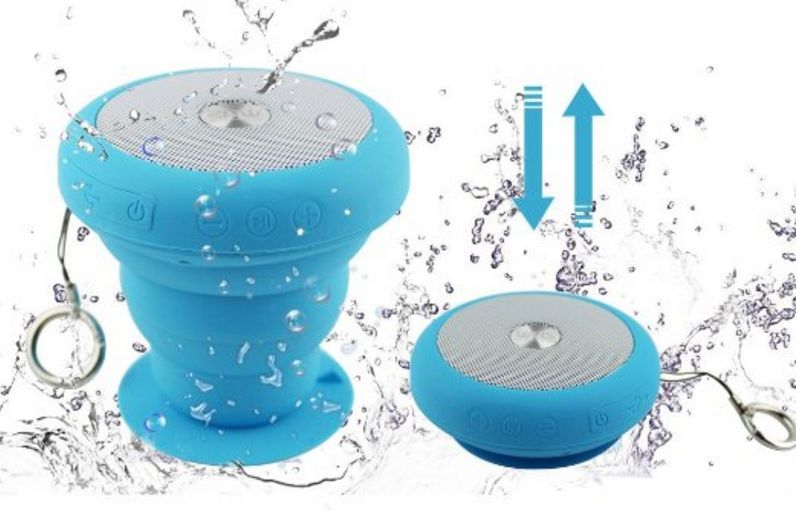 One great thing about the SS-6 waterproof Bluetooth shower speaker is that it gets a TF card slot, so you can just put a microSD card with your favourite music and you won't even have to connect it to your phone. Also, the shower speaker gets an inbuilt microphone too, so you can take calls in the shower or when your hands are busy. The speaker gets a 3.5mm jack and a standard USB port. It gets a long-lasting 500mAh battery.
The SS-6 Bluetooth speaker is available in Pink, Blue, and Green colors, and its Bluetooth 2.1 range is 10m. It takes 2-3 hours to charge and provides up to 6 hours of playback. It weighs just 150g, making it one of the best in terms of portability. The SS-6 is available on Amazon for $30.99 only. So grab it before the price rises.
Are you buying it?