Spotify is probably one of the most famous music streaming portals on the internet today. The site came into the music scenario, claiming to be an answer to music piracy. However, an early member of Sweden's infamous Piratbyrån (piracy bureau) has claimed the company, during its early days, filled its beta with a number of pirated MP3s, including some that were exclusively available on The Pirate Bay.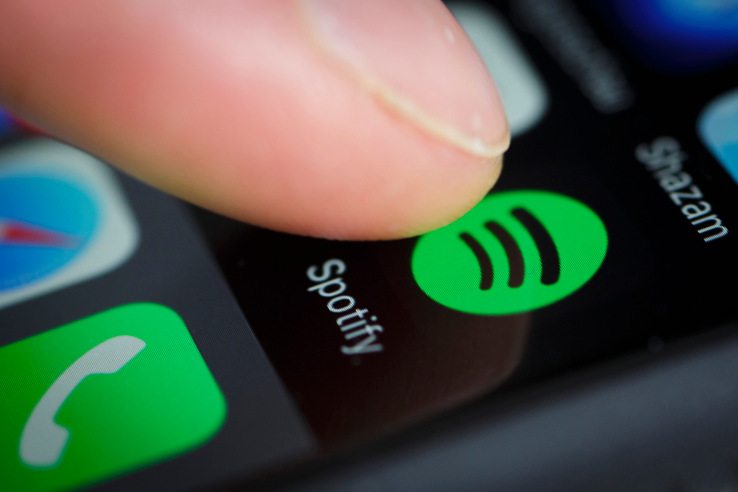 After finishing Ph.D. in "music's political economy, author, researcher, debater, and musician, Rasmus Fleischer turned his attention towards Spotify. He and four others started working on a book – Spotify Teardown – Inside the Black Box of Streaming Music. It aims to reveal how this industry game-changer came into existence while spilling beans on some of its deepest, darkest secrets – ones we could never know.
Spotify's Beta Service Was Originally A Pirate Service
While the book is due to arrive next year, the writer has revealed some his findings in In an interview with Swedish publication DI. A lot of it involved innovating against download-based music, but some parts were a bit different from the official history!
Fleischer has alleged, "The entire Spotify beta period and its early launch history were propelled by the Pirate Bay. They'd never have had that much attention without the Pirate Bay happening". He claimed the music streaming was directly connected with the Pirate Bay. "Spotify's beta version was originally a pirate service and it was distributed mp3 files that the employees uploaded from their hard drives".
To prove his allegation, the researcher relayed the story of a band that exclusively posted its content on The Pirate Bay. Few days after uploading some of its tracks, it found the exact same copy of it on Spotify's beta offering.
Fleischer said, "I thought that was funny. So, I emailed Spotify and asked how they obtained it. They said 'right now during our beta launch, we're using whatever music we can find".
Fleischer reiterated that the growth of Spotify was directly linked to the temporary downfall of the Pirate Bay and the lawsuits followed.
"The company's early history coincides with the Pirate Party emerging as a hot topic, with the trial of the Pirate Bay in Stockholm District Court," he alleged.
Spotify In Its Early Days Had A Lot In Common With The Piracy Scene
While Spotify quickly shifted into licensing discussions, taking away all the limelight from torrenting and music piracy, there's no denying the fact that from the very beginning, the streaming service had a number of things in common with the piracy landscape.
To recall, Spotify's CEO Daniel Ek originally worked with uTorrent creator Ludvig 'Ludde' Strigeus before the pair sold it to BitTorrent Inc. and began work on Spotify. Later, the company revealed pirates were their main target.
"Spotify is a new way of enjoying music. We believe Spotify provides a viable alternative to music piracy," the company had said. "We think the way forward is to create a service better than piracy, thereby converting users into a legal, sustainable alternative which also enriches the total music experience."
The peer-to-peer (P2P) technology deployed by Spotify was used by a number of Pirate sites and the platform was free on offer, much like a number of Pirate sites which made users accustomed to gorging on free MP3s. Yes, the Ads were still there, but only for those who wanted to see them.
Fleischer's big reveal and these similarities clearly suggest Spotify's successful answer against Pirates came from a bit of piracy on its own part. We expect more such revelations when "Spotify Teardown – Inside the Black Box of Streaming Music" releases on MIT Press early next year.
Check Also: Free Online Music Streaming Sites