The new Spotify Daily Mix feature aims to offer a more personal experience at the press of a button. It offers up multiple playlists designed for each individual user, which update every 24 hours. The new feature selects songs based on your listening habits.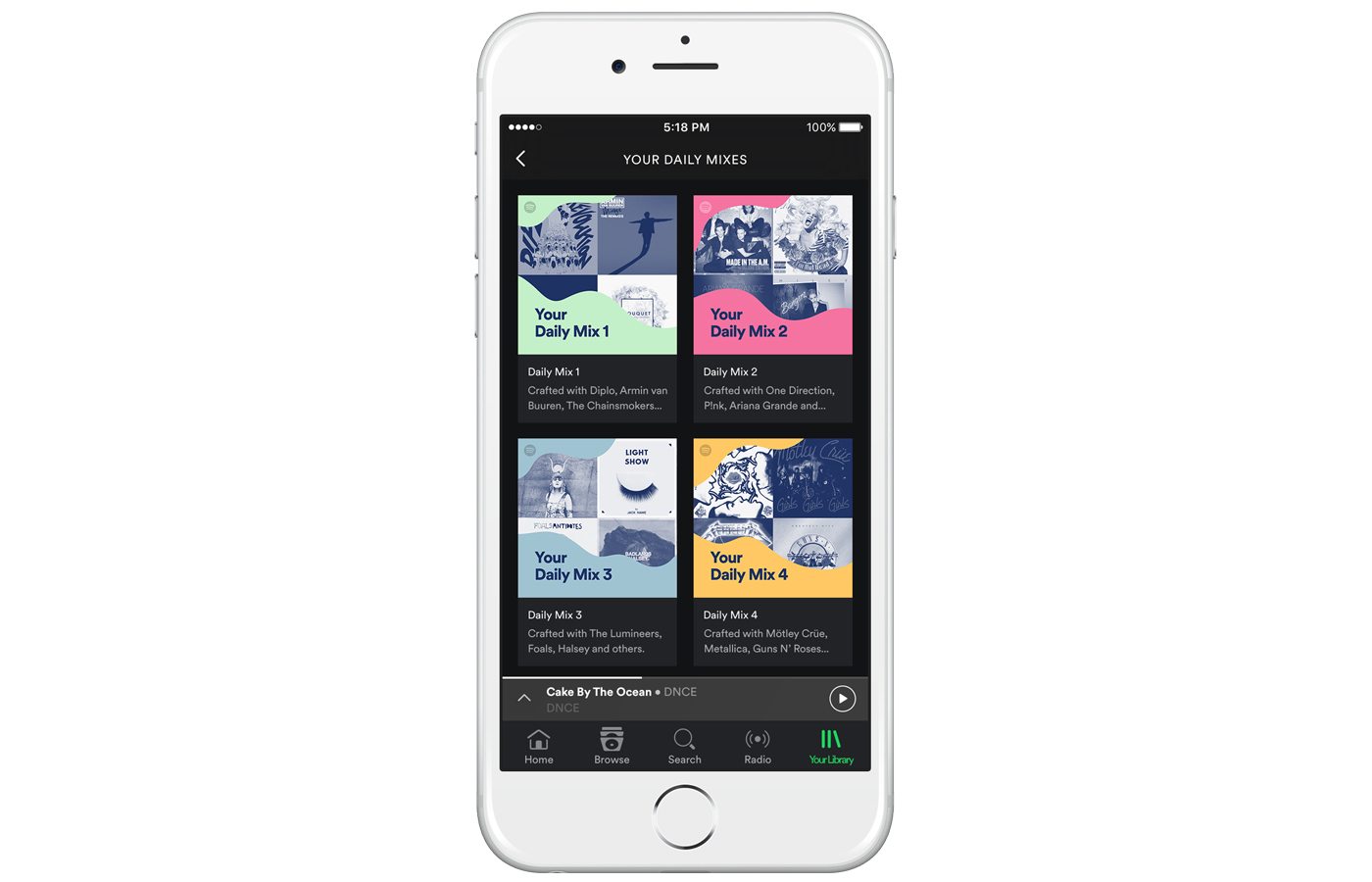 The Spotify Daily Mix is opposite of its Discover Weekly feature. While Discover Weekly helps you find music that's new to you, the Daily Mix offers you your favorite music with just a press of a button. It is perfect for times when you just need a break and unwind.
The Daily Mix finds interesting ways to combine various genres so that songs flow together without having a strict theme. Users will receive between one and six mixes each day depending on their taste and listening habits. The tracks are a mix of your recent favorites and the old favorites which you might not have heard for a long time.
The new mixes are also labeled in a much better way. Instead of just a bland name of a genre, the mixes are labeled as a mosaic of four album covers with the names of artists below. The snapshot gives you a good preview of the content inside. Users can describe the mixes themselves. You won't get a random RnB track as a surprise in middle of a mix titled 'Blues'. However, the Daily Mix also offers recommendations form other listeners on your account. Still, the Daily Mix offers a deeper jump into a certain mood or genre.
Everyday, the Spotify Daily Mix shuffles the tracks a bit, or swap out one playlist for another. However, it won't be a complete refresh of songs each time. The Daily Mix acts like your own radio station that offers a familiar music everyday and evolves with you overtime.