Earlier this week the new Spider-man trailer was revealed. Consequently, fans took to twitter for a Q&A session with developer Insomniac. They were startled to find out the trailer was actually rendered from in-game footage.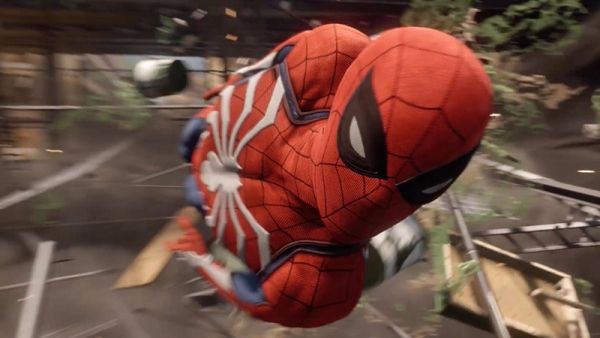 Spider-Man on the PlayStation 4 won't be much different from the PlayStation 4 Pro version
Peter Parker is a normal guy. So grounded despite his super-powers, he has an innate-like ability that draws us towards him. We love his sarcastic insults when he punches enemies. Furthermore, he makes eye observations as he swings between buildings in the sprawling metropolis. He's fun and doesn't lack restraint. In the new trailer, we see him jumping on top of cars and dragging enemies out. He expertly binds them in a cobweb. You see him lunging towards enemies from afar for a brutal take-down.
Spider-Man on PlayStation 4 Will Not be Much Different than on PlayStation 4 Pro. Insomniac Games Says You Don't Need a PlayStation 4 Pro to Enjoy the Game. The game was recently rumored to be released on December 12, 2016 according to a listing on Gamestop. However, the dev dismissed it as a placeholder.
Spider-Man is an upcoming open world action-adventure video game based on the Marvel Comics superhero Spider-Man. Insomniac Games is developing it. Sony Interactive Entertainment will publish it for the PlayStation 4 console. The game will be the first licensed game developed by Insomniac Games after 22 years of developing intellectual properties they have created, such as the Ratchet & Clank and Resistance games.  Players will be able to use Spider-Man's well-known abilities. These include web-slinging and wall crawling. The game will include new gameplay elements as well. We'll just have to wait for a gameplay trailer to find out. The graphics will most probably be mind-blowing. There won't a difference between the PlayStation 4 and PlayStation 4 Pro version.
The game will release in 2017 according to rumors.