For the first ever time, SpaceX's Falcon 9 rocket has been mounted atop NASA's historic Launch Complex 39A (LC-39A) as the Elon Musk-led company prepares for the rocket's liftoff scheduled on Feb 18.  Located in Florida, LC-39A is a part of NASA's iconic Kennedy Space Center.
If all goes as per plan, the Falcon 9 will carry SpaceX's robotic Dragon cargo capsule toward the International Space Station (ISS) for NASA.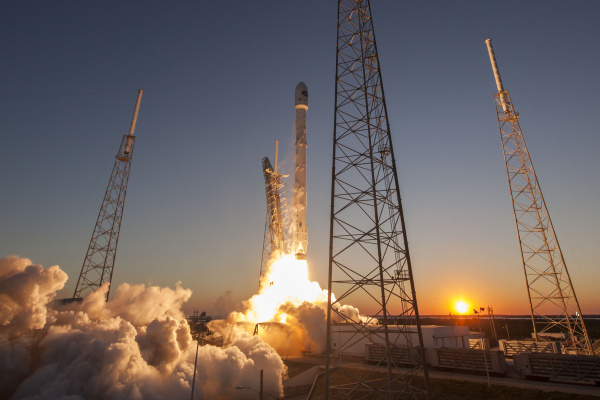 "This is the same launch pad used by the Saturn V rocket that first took people to the moon in 1969. We are honored to be allowed to use it," Elon Musk, founder and CEO of SpaceX, said in an Instagram post on Feb 10. The post also included a picture of the Falcon 9 stationed at LC-39A
Over the past many years, many iconic missions such as Apollo moon missions, as well as several space shuttles lifted off from LC-29A. SpaceX inked a deal with NASA in 2014 to lease the facility for 20 years. The deal was followed by some infrastructural and technological modifications and is finally ready for operations.
The last liftoff from the launch site took place way back in July 2011 when the orbiter Atlantis took off, marking an end to NASA's space shuttle program.
Worth noting, the Feb 18 launch will be SpaceX's 10th ISS resupply mission. For the forthcoming mission, the Dragon has been optimized to carry more than 2,500 kg (5,500 lbs) of scientific hardware and other types of cargo. The company further plans to liftoff Falcon heavy rockers, in addition to the Falcon 9s from LC39A. While the Falcon Heavy is still under development, the company is optimistic about conducting the booster's first flight sometime later this year.