Iridium Communications (IC) has revealed that SpaceX may have chosen December 16 as the final date for the much-anticipated Falcon 9 rocket launch. This will be the first flight mission undertaken by the celebrity entrepreneur Elon Musk-led company following the tragic Flacon 9 rocket explosion earlier this year in September.
IC, a Virginia-based satellite constellation company, is among the entities to have been worst affected by the delay in Falcon 9 launch. (SpaceX postponed all forthcoming flights until further notice shortly after the explosion) The company has also confirmed that the next Falcon 9 rocket will have 10 of its satellites onboard.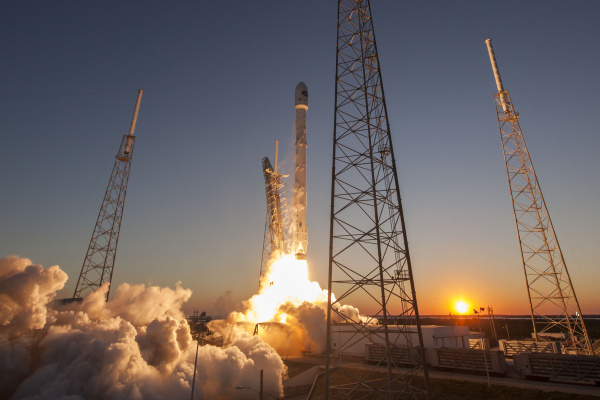 Worth noting, the explosion in the last Falcon 9 led to the complete destruction of more than $200 million worth of satellites owned by an Israeli company.
"We are confident that SpaceX understands its fueling process now and will do it successfully for our launch," Diane Hockenberry, spokesperson at Iridium, said in an email conversation with Reuters.
As a precaution, Iridium's satellites won't be aboard during the  prelaunch engine test. The 10 Iridium satellites are just the first batch among a total of 81 satellites that the company plans to send to space as part of its ongoing plans to replace aging satellites in its current constellation.
If everything goes as per plan, Iridium will use SpaceX's services to send at least 70 more satellites in the orbit with the goal to emerge as the biggest commercial satellite network located in low orbit.
While SpaceX is yet to shed light into the details behind the September 1 Falcon 9 explosion, it is possible that the tragedy befell the mission and the company because of fueling system problems caused by pressurized liquid helium from inside the upper stage of the rocket.