Elon Musk's SpaceX designs, manufactures and launches advanced rockets and spacecraft. SpaceX's Falcon 9 is a two-stage rocket designed and manufactured for reliable and safe transport of satellites and the Dragon spacecraft into orbit. Falcon 9 made history in 2012 when it delivered Dragon into the correct orbit for rendezvous with the International Space Station (ISS). SpaceX became the first ever commercial company to visit the ISS. The very same two-stage rocket was to launch on January 9, Monday with 10 Iridium NEXT communications satellites from the Vandenberg Air Force Base in California. But the launch has been pushed to January 14, 2017.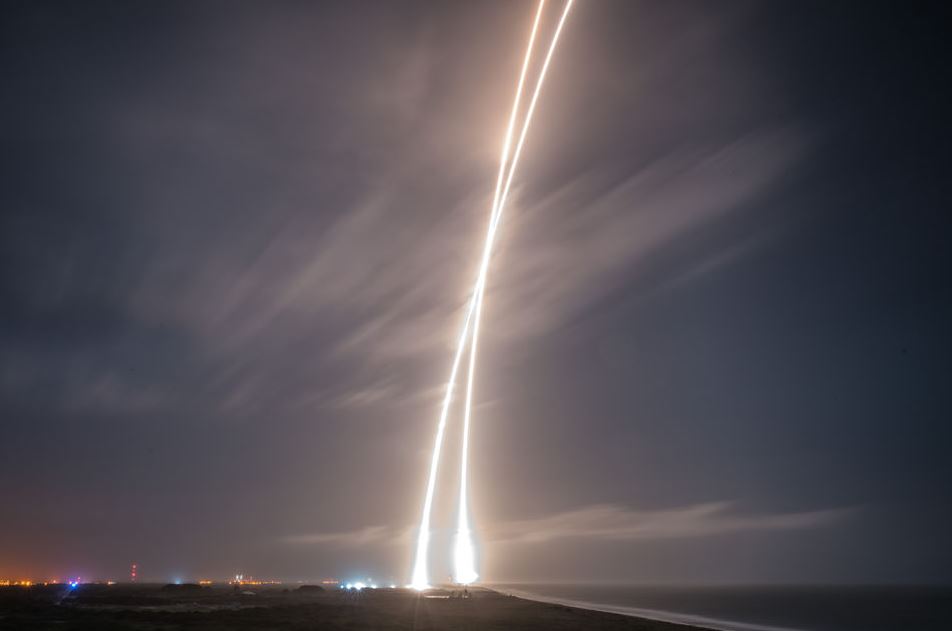 SpaceX Falcon 9 launch postponed due to bad weather
Bad weather has forced SpaceX to postpone the launch to January 14th. "Launch moving due to high winds and rains at Vandenberg. Other range conflicts this week results in next available launch date being Jan 14", tweeted SpaceX. All those who were eagerly waiting for the return of Falcon 9 will have to wait 5 more days. SpaceX's customer Iridium Corporate also confirmed on twitter about the launch date push to January 14 – "High winds and rain in forecast at VAFB. First launch of #IridiumNEXT now planned for January 14th at 9:54:34 am PST. #NEXTevolution".
SpaceX had plans to launch 10 Iridium NEXT satellites in an instantaneous launch window from Space Launch Complex at Vandenberg Air Force Base in California on January 9, 2017. SpaceX had also completed the static test fire, which is usually done to check if everything is working as expected, for Falcon 9 on January 5th. The company is taking extra precautions this time since the previous launch was a failure. An unmanned SpaceX Falcon 9 had exploded on September 1 last year in Cape Canaveral. The explosion destroyed Facebook's satellite, which Facebook was to use to beam high-speed internet to Africa. The accident that occurred in September was by no means the first – Falcon 9 rocked had failed after liftoff on June 28, 2015, destroying a Dragon cargo capsule bound for ISS.
SpaceX had scheduled the return of Falcon 9 flight for November 2016, which was then pushed to mid-December before being pushed to January 9, 2017. And now, the launch has been postponed again due to bad weather. Falcon 9 is all set for liftoff on January 14, 2017.