Trey Parker's one of the most iconic works so far, South Park never ceases to impress or scratch out any of the current situations happening all around the world. The adult animated sitcom is in its 20th installment and doesn't hesitate to pull off the gloves of anything the creators see as biggest targets. In season 19, both Hillary Clinton and Donald Trump (animated) appeared in the political satire and it was understood, that the next segment of South Park will definitely throw all kinds of shades on the unexpected win of President-elect Donald Trump.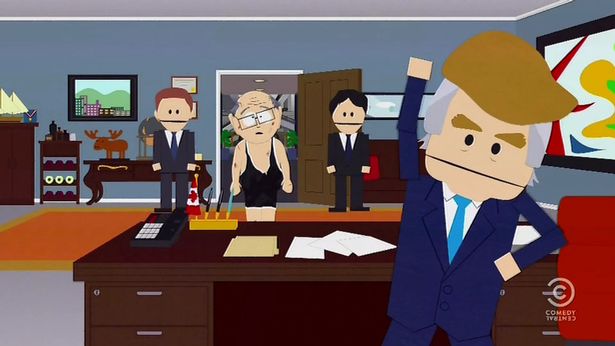 Both Trey and Stone thought that Hillary would come out as a sure shot winner, and also went on to title their next segment as "The very first Gentlemen", but as the world was left with its jaws dropped, so were they and in the last minute the team created a title, "Oh Jeez" i.e. the Season 20 Episode 7.
The Trump-themed episode scored a big number of F-words i.e. 146 and it was uncut which was the most epic part. There was no easier way of expressing the emotions left after, Trump win and Trey and Stone utilized the liberty of showcasing the uncensored version on Comedy Central. The episode was highly appreciated as it matched every citizen of America's true mental state after the most unexpected win of President-elect Trump. The theme was a total score and the expressions and satire hit right at the target and shared the pain of uncanny win of Trump.
The next episode of South Park i.e. Season 20 Episode 8 is titled as "Members Only" which will be telecasted on November 16, 2016. Don't forget to watch.