A latest leaked document from FCC (Federal Communications Commission) indicating towards the Sony Xperia Z4 Dual SIM smartphone. If it turns out accurate, after Sony Xperia Z3 Dual, it will be the second flagship of Sony to posses dual-SIM cards.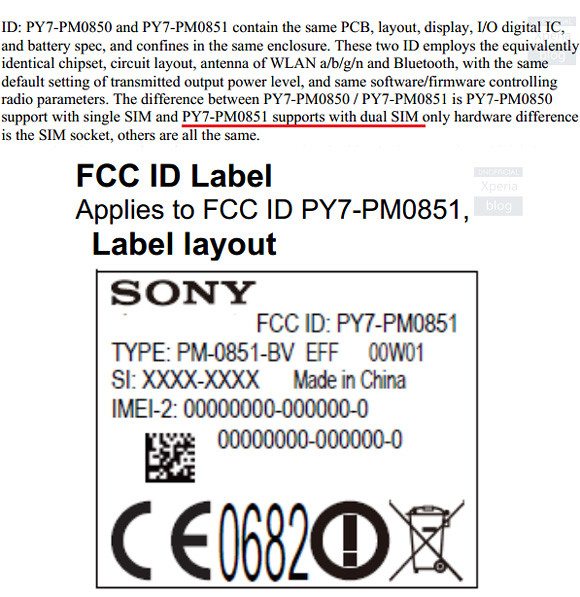 The listing describes a model with type number PM-0851-BV with acknowledged double-SIM functionality. The record states the only hardware difference is in the 2nd SIM socket.
Last week, we saw FCC listing of a model with type number PM-0850-BV, which is highly believed to be the Sony Xperia Z4. The device was also certified in Japan right before that.
However, these are supposition with help of some kind of rumored documents. Hopefully, we can get official declaration at Mobile World Congress on March 1.