Rumors have it that Sony is working on a new flagship smartphone called Sony Xperia XR. Speculations indicate that the smartphone will be announced in the next month at the IFA 2016 event.
Sony was rumored to release Sony Xperia Z6 at the start of this year. However, the Japanese company surprised the tech world by axing the Sony Xperia Z lineup forever. It has replaced the Xperia Z lineup with the new Xperia X lineup.
The Sony Xperia X line includes Xperia X, Xperia XA, Xperia XA Ultra and the flagship smartphone named Xperia X Performance. In the recent past, several leaked photos of a new member of the Xperia X family called the Xperia XR have surfaced.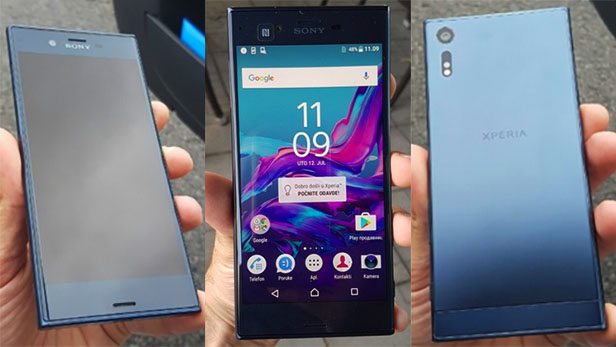 The purported Xperia XR smartphone has a model number of F8331. It measures 146.4 x 71.9 x 81.9 mm. Hence, it will be larger, wider and thinner than the Xperia X Performance that measures 143.7 x 70.4 x 8.7 mm.
Rumors indicate that the Sony Xperia XR will be housing a 5.1-inch display that will support full HD resolution of 1920 x 1080 pixels. It will be powered by the Snapdragon 820 chipset.
Leaked renders of the upcoming Sony flagship show that it will be coming with a USB Type-C port on its bottom side. The rear-facing camera will come with features like dual LED flash and 4K shooting support. The selfie shooter of the phone will also carry support for 4K video shooting.
Sony will be holding its press event on Sept. 1 at the upcoming IFA 2016 event in Berlin. The Japanese company has been following a strategy of releasing two flagship smartphones a year with a gap of six months between.
The leaked specifications of the Sony Xperia XR is not very different from the Xperia X Performance that has received a lukewarm response. Should Sony release another flagship this year? Do let us know your views by adding your comments.