Sony is now rolling out the Android 5.1.1 Lollipop upgrade to another of its smartphones, and this time it is not a Xperia Z series flagship phone. The latest variant of Google's mobile OS is running on the Sony Xperia T2 Ultra Dual, which is the dual-SIM version of the last year's Xperia T2 Ultra. There is no word about when the software update would hit the single-SIM iteration, but it is certainly expected very soon.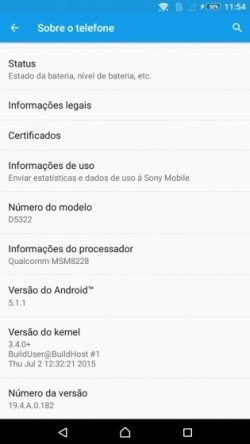 In case you have the T2 Ultra Dual, be prepared to see an upgrade pop up any day now. Go through the installation steps and as soon as you are done, your handset will be running the built 19.4.A.0.182.
Android 5.1.1 is primarily a bug-fixing update, and along with this new roll-out, Sony is also fixing the Stagefright vulnerability so it won't change the Xperia T2 Ultra Dual after the upgrade is up and running.