Most of the new and yesteryear flagships have already got updated to Android 6.0 Marshmallow, and many others are in the line for the update. However, there are a lot of phones that came with Android 5.0 Lollipop out-of-the-box, and the manufacturers are now updating them to Android 5.1. Two of those phones are the Sony Xperia C4 and Xperia C5 Ultra.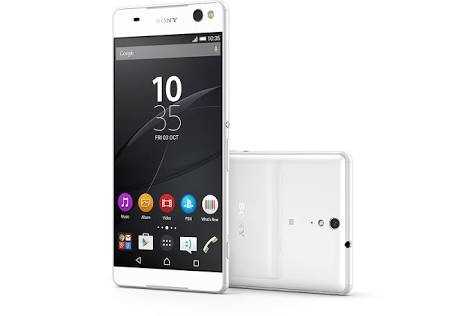 Sony had announced earlier that the C4 and C5 Ultra would skip the Android 5.1 Lollipop update directly for the Android 6.0 Marshmallow. However, both the Xperia C4 and Xperia C5 Ultra have started getting Android 5.1 update. The Xperia C4 and C4 Dual have got the new update with build numbers 27.2.A.0.155 and 27.2.B.0.155, respectively. Meanwhile, the C5 Ultra (5553 & E5506) and C5 Ultra Dual (E5533 & E5563) have got the update with build numbers 29.1.A.0.87 and 29.1.B.0.87.
Though it is a good thing to get updates on your phones, users of the Xperia C5 Ultra and Xperia C4 are quite unhappy by this move. Questions are being raised as to why Sony did not give them the Android 6.0 Marshmallow update directly as promised in October, but the company remains tight-lipped on the matter. The new software update is being rolled out and will reach all the phones soon.
If you haven't got the update yet, just wait for a couple of days and you will get a notification for the same. Either way, you can check for the update manually by navigating to Settings>About phone>Software update. The update file is big, so make sure you connect to a Wi-Fi network before starting the update, or you will be losing a big chunk of your mobile data. You can also use the official PC Companion tool to install the update.
Android v5.1 Lollipop for Sony Xperia C4 and C5 Ultra brings improvements to Android Run Time (ART) for faster loading up. The silent mode has returned, as many users reported it as missing after the Android 5.0 update. The "Okay Google" bug has also been resolved. The SMS bug has also been fixed, and the Quick Settings now gets a new Wi-Fi toggle option.
As far as Android Marshmallow update is concerned, the latest reports suggest that all the eligible Xperia smartphones will receive the latest Android flavour very soon, and few of them may get the update in January itself. You may read here about the latest Android Marshmallow update status for all the eligible Xperia smartphones.