Good news of PS4 users as Sony has just announced that they will launch new DualShock 4 controllers in July. This was announced by Sony on their official blog where they shared some details about these new controllers.
Along with the Crystal DualShock 4 controller, Steel Black, Silver and Gold colored controllers will also make their way to the stores in July. As the name suggests, the Crystal one gives a see-through look and we can see the inside of the controller clearly. The Steel Black one on the other hand, looks just like the one which comes with Batman: Arkham Knight Limited Edition PS4 bundle, while the Gold and Silver one are just, well, Gold and Silver. You can check out how they look below.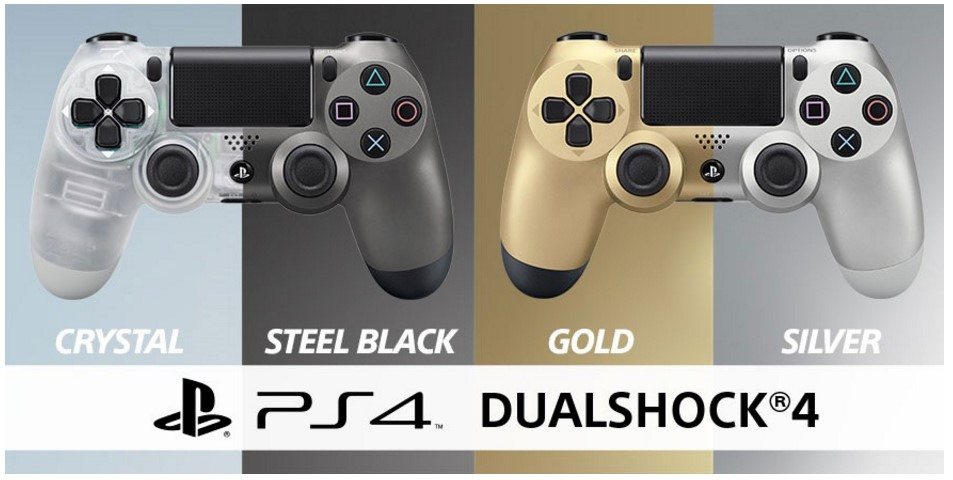 One thing to keep in mind is that Sony is only planning to launch these controllers in the PAL Region, but we can pretty much expect them to arrive in other regions through different means too. Sony still hasn't revealed the prices of all these four controllers, but they will most likely have a standard price tag of $60-70.
These four new DualShock 4 controllers will be available from 11th July, 2016.
Let us know which controller you'll get in the comments below.