After Samsung presented its new line of QLED TVs featuring Quantum Dot display technology, Sony took the stage at CES 2017, revealing its latest OLED Bravia TV called 4K XBR-A1E Bravia OLED TV. Sony's latest TV device is huge and it offers a couple of interesting features.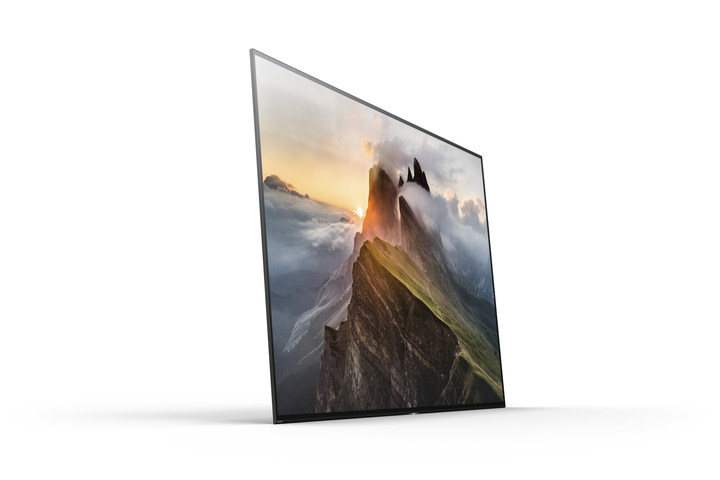 The latest Bravia TV is one of the stars at the CES 2017. It brings exciting new features, and its new Acoustic Surface technology transforms the entire screen surface into a speaker. This makes the latest LG's super thin OLED TVs no longer a dominating force in the TV industry. It should be noted that Sony reportedly sources OLED panels from LG, although the company still hasn't officially confirmed the reports.
OLED displays offer deep blacks, they are extremely power efficient – each pixel is able to light itself up, making backlighting component redundant – and they sport a supreme image quality. Without the need for a backlight, OLED displays are extremely thin, another advantage of OLED technology.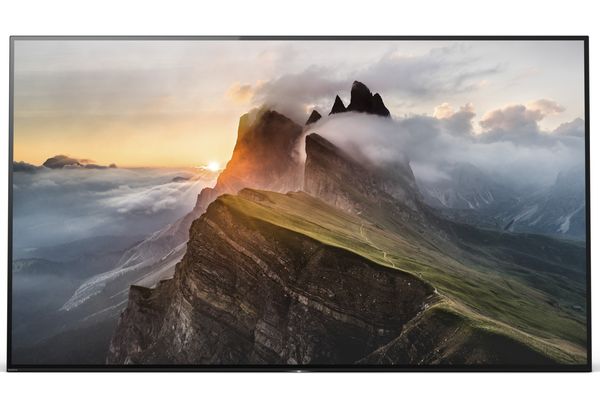 The new Bravia is practically bezel-less, and it uses Acoustic Surface tech, making an entire screen one huge speaker. This gives a viewer an impression that sound is coming directly from the screen and also removes the need for a sound bar, making the TV to look like a thin wallpaper. The thin and bezel-free form factor is accomplished not only by implementing Acoustic Surface, but also by porting the electronic parts, usually residing inside the TV, onto the stand uses for support.
Mike Fasulo, Sony's President and COO, said in a statement that "Sony continues to make consumer choice a priority especially for those seeking the very best viewing experience, and we are proud to introduce our new XBR-A1E BRAVIA OLED series." Fasulo also noted that "Sony delivers incredible innovation and excitement to customers with all of our premium 4K HDR TVs through a powerful mix of technology and our exclusive image processing."
The latest OLED Bravia lineup consists out of three models, 77-inch, 65-inch and 55-inch ones. All are huge, and all look like coming from the future, but for now no pricing details are revealed.