SongArc, the popular music game on Windows platform has just received an update making it a Universal Windows Platform (UWP) app for Windows 10. Now, the interactive music game supports PCs, tablets, mobiles and all other Windows 10 devices.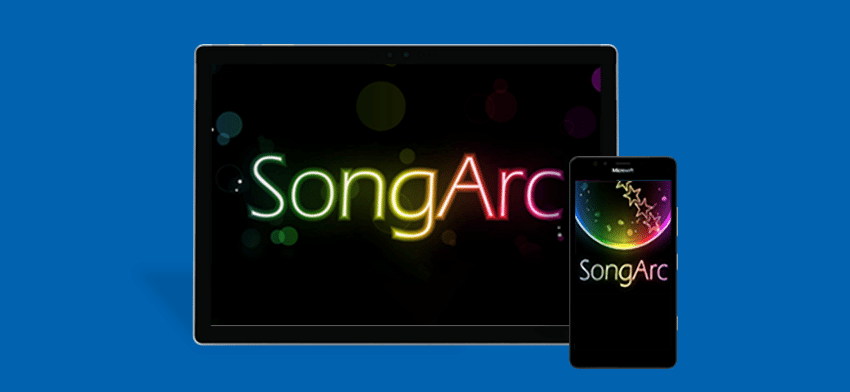 Following is the changelog from company's blog post:
The SongArc story begins with Xamarin's MonoGame cross-platform game engine. While the team created the game first on Windows due to centralized resources and enthusiastic beta testers, Andras says that the cross-platform focus was a priority from Day One.

"Over 90 percent of the game is shared cross-platform, not re-written," he said. "That was a huge time-saver."

That allowed the team to experiment with the input methods and gestures that became crucial to the gaming experience.
For those who don't know, SongArc is a social music game for mobile devices with a gameplay in which players can tap shapes that reach an arc and follow the beat. It's also possible to create a number of custom Sheets for each song — that allows players to decide what part of the song they want to emphasize.
Overall, it's one of the unique games you can find across various platforms and received good ratings so far. Follow the below link to download the game on your Windows 10 device and share your experience with other users.
Download SongArc for Windows 10